A Global Summit Inspiring Your Greatness!
Learn How To Follow Your Intuition To Increase Your Income!

We value your privacy and would never spam you
= = = = = = = = = = = = = = = = = = = = = = = = = = = = = = = = = = = = = = = == = = = = = = == = = == = = = = = = = == = =
Dear Friend,
If you are a business owner or entrepreneur like me, I used to  feel pressure to "figure out" how to make more money.
You wrack your brain for ideas…
You analyze all options and carefully try to calculate which has the best chance of succeeding ….
And you get frustrated and lose confidence in yourself if income doesn't come in as planned.
But there's a much better, easier – and frankly, more fun – way to build a lucrative business that changes lives: Follow your intuition.
Intuition is how soul – the eternal piece of us that is connected to everything and everyone in the universe - speaks to us. Your soul already knows what to do.
And if you learn to listen to, trust and follow the guidance your intuition gives … it will lead you step-by-step, moment-by-moment to the people, resources, actions and inspirations that will help you create the life you dream of – the life you're meant to live.
That's why I created this FREE Global Summit: Intuition to Income!
I am hosting this 31-day online summit to teach you how to harness the incredible power of your intuition to easily and joyfully create more income.
Intuition to Income features a faculty of entrepreneurs from around the world who have learned how to tap into and follow their intuition to create rewarding and lucrative businesses.
Each day for 31 days, you'll receive a new interview daily in your inbox. Listen to it at your leisure. Soak up the energy. Start to implement the proven strategies these entrepreneurs have proven will work.  It's meant to support you on your soul path.
With Joy,
Abby & The Life Force Connection Team
Reserve Your Complimentary Pass Below
= = = = = = = = = = = = = = = = = = = = = = = = = = = = = = = = = = = = = = = == = = = = = = == = = == = = = = = = = == = =

We value your privacy and would never spam you
P.S. If you've dreamed of earning a great living while doing work that you love and making a big impact, Intuition to Income is a must-attend event. Reserve your complimentary pass now!
Contact Abby Gooch for more information: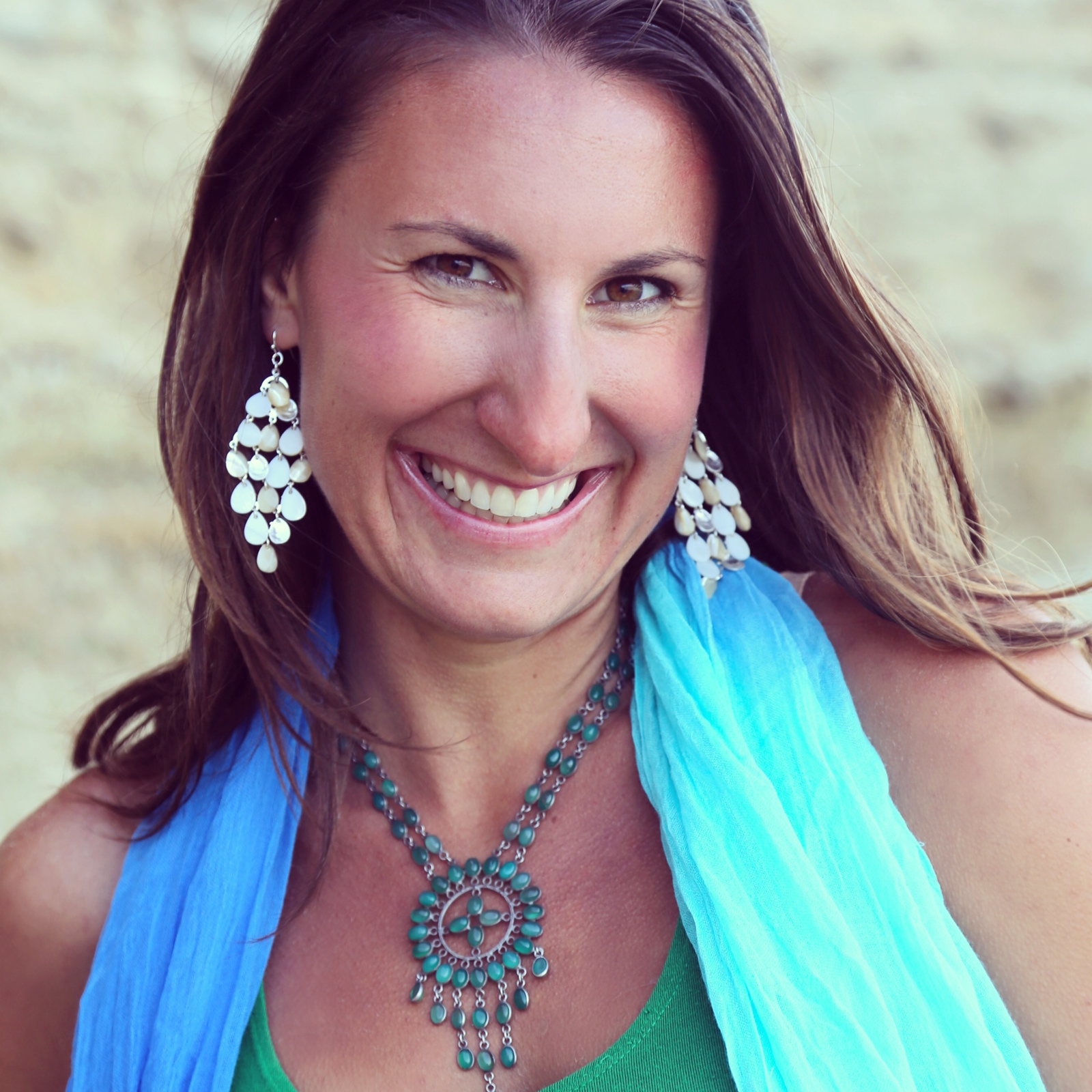 Abby Gooch - Your Host
Founder of Life Force Connection, Abby E. Gooch started her business when she was 19 yrs. old shortly after she felt called to leave her scholarship at a liberal arts college in the Los Angeles area to follow her intuition which was guiding her to inspire men, women and children to cultivate their inner knowing and heal and create the lives they desired. Within six months of transitioning from traditional college into her Holistic studies, Abby opened her first office in San Diego, CA where she started her private practice.
Working with people of all ages, Abby discovered that what she knew to be true for herself was also true for her clients in their ability to find their own answers by accessing their intuitive guidance. Using her intuition, NLP, Reiki and various other healing modalities, Abby helped her clients to release internal blocks and fears, revealing the truth within each person and situation.
Within a few years Abby's practice grew into a wellness center offering services in massage, Yoga, intuitive workshops, readings, coaching and chakra balancing. All of these modalities brought greater peace to her clients resulting in a deeper connection and trust to their inner being.
After several years Abby decided to apply these same intuitive principles to business settings where she worked with clients one-on-one to improve their businesses and increase sales. The results were astounding and client experiences included immense increases of income, better relationships, and deeper connections to their soul's purpose. LifeForceConnection.com
---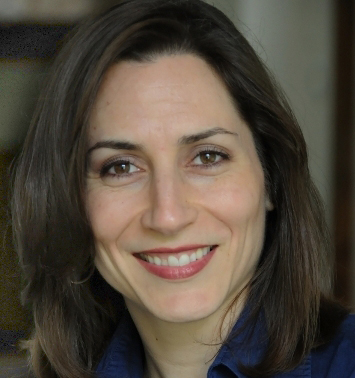 Laura Sicola
Laura Sicola, PhD, shows you how to let your inner leader shine through your speech by helping you hone your "vocal executive presence," i.e. the ability to harness the power of the voice to master the "3Cs": Command the room, Connect with the audience andClose the deal. Laura has spent more than a decade coaching, training, lecturing, researching and publishing on cognition, pronunciation, culture, the voice and related effect on learning. She is a speech coach for the TED Fellows program, and has delivered TEDx talks, workshops, presentations and keynote addresses on topics ranging from the art of persuasive speaking to intercultural business communication, for audiences across the US, as well as in Egypt, Japan, Spain, China and Germany.
---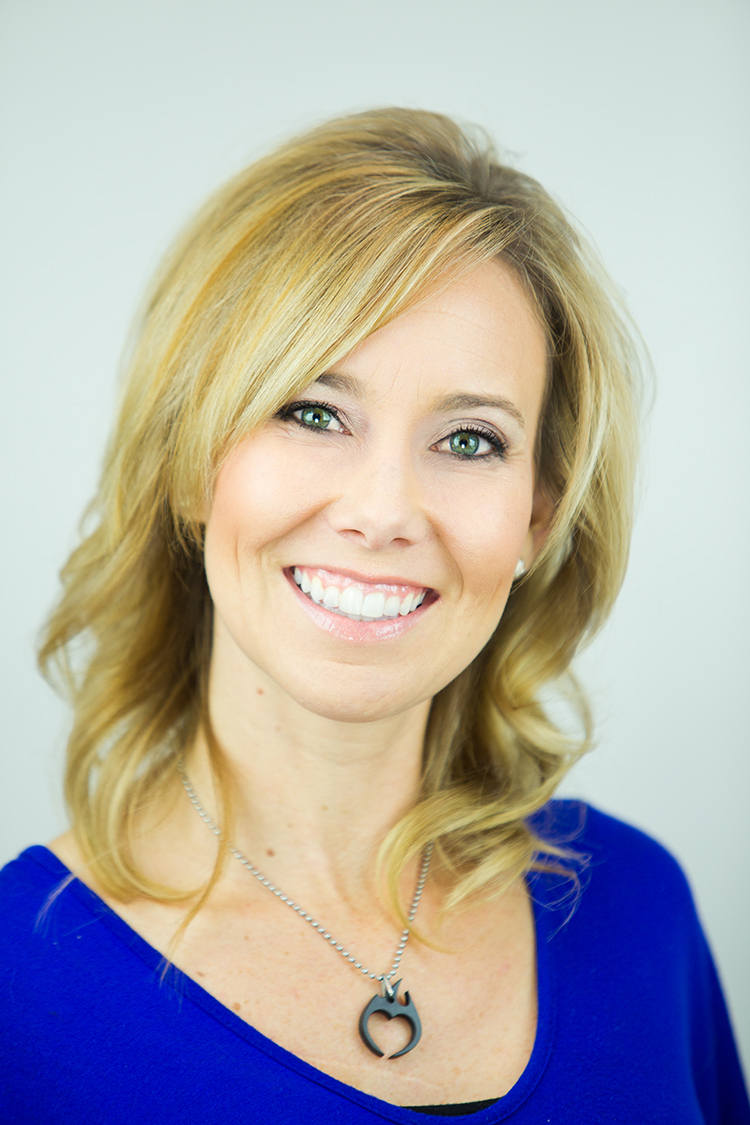 Shawna Korgan
On March 5, 2010 Shawna Korgan found herself holding the face of her beloved, Grant Korgan, looking into his eyes as he told her that he couldn't feel or move anything from the belly button down, and she knew that she could not, and would not, give him anything less than the highest version of herself that he had always empowered her to be. She would draw upon the love and promises she had made to him just five months prior, and the vision of the future they had so beautifully created together. The situation, the accident, the experience was so intense, and one that she could have never seen coming and could have never prepared for. And yet, she felt a strength rise up within her that she knew had always been there. She would draw upon her 15 years of experience as a certified personal trainer and her Bachelor of Science degree in Health Ecology to take his recovery head on, with the same drive and tenacity as Grant. She worked with doctors and therapist to devise a rigorous plan that aligns with Grant's goal of 120% recovery. She integrates traditional forms of therapy with spiritually inspiring techniques that transport him to the places he holds special in life. Shawna believes that one of the greatest gifts we can ever receive as human beings is to be of service to others, and she found herself receiving this beautiful gift – the gift of not just being of service to any human being, but a human being that is the essence of her heart, the shining light in her life, her husband, her True North. Through blogs, webinars and private coaching Shawna empowers individuals, with and without injuries, to reach their health, fitness and life goals. Shawna is currently writing her first book in which she shares her journey of The Power of Love as well as developing "The Caregiver Coach's Guide to Balance, Well-Being and Happiness".
---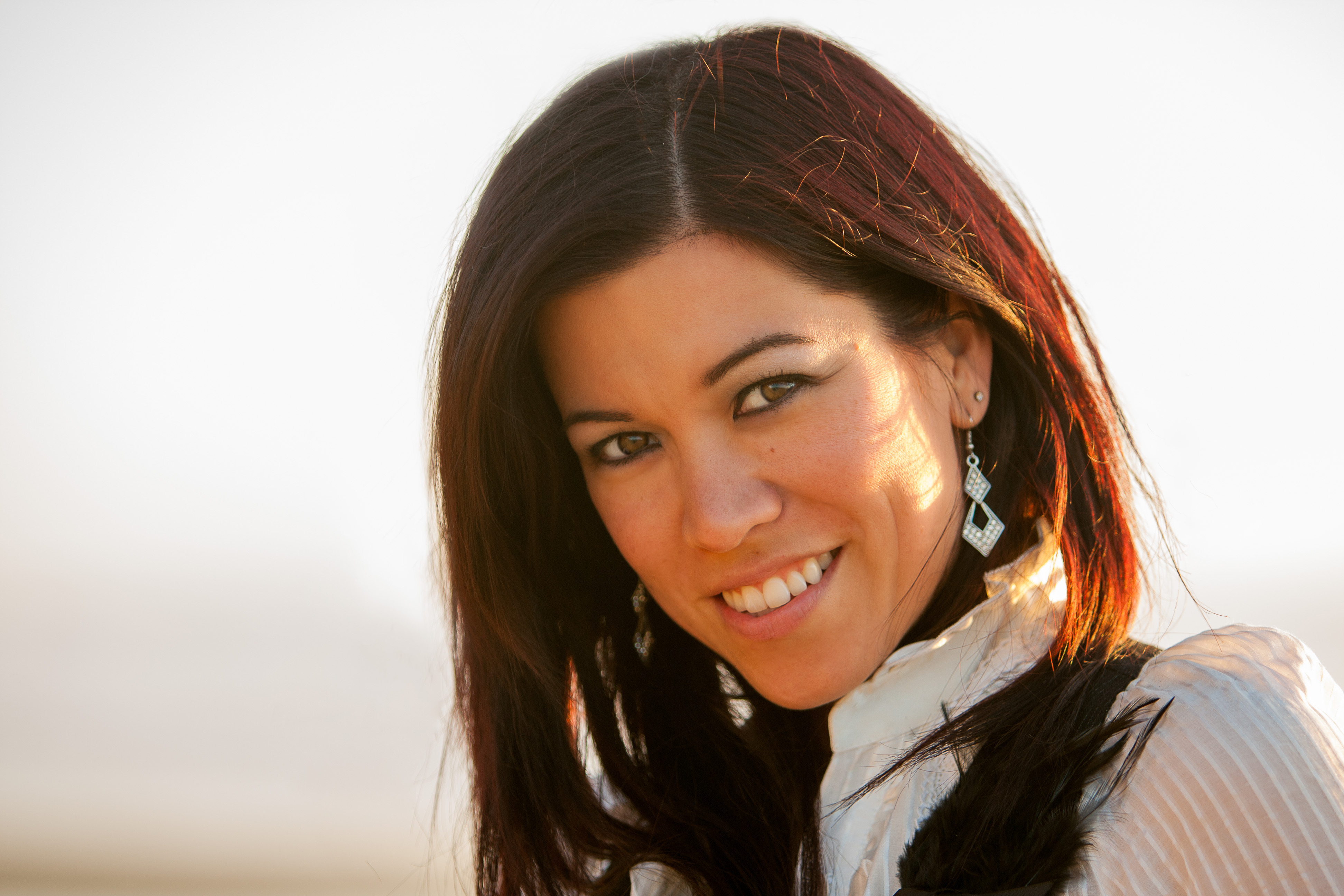 Dana Garrison
Dana started her career with an undiagnosed chronic illness, living on a neighbor's futon. She was afraid she would never be able to support herself, and spent years struggling and searching for a way to overcome her health and financial problems. Over the years she tried many doctors and healers that didn't work, and she just had to live with the condition.
She became a therapist and she kept searching for answers and studied many modalities until she developed Family Entanglement Work and Childhood Re-Imprinting. Using this work, she addressed her health issues, her money and business blocks, and her relationship blocks. She also developed a way to grow business quickly, with "no time, no energy and no money" because her illness set her back and necessity is the mother of invention
Using Family Entanglement Work, Childhood Re-Imprinting, and her Jump Start Your Cash Flow method, she had a sold-out coaching practice in 1.5 months, her business soared to 6-figures in less than a year, she grew a lifestyle that allowed her to travel as much as she wanted every year. She now helps people grow businesses that that let them live their passion and travel the world.
Facebook: www.facebook.com/DanaGarrisonGetsResults
---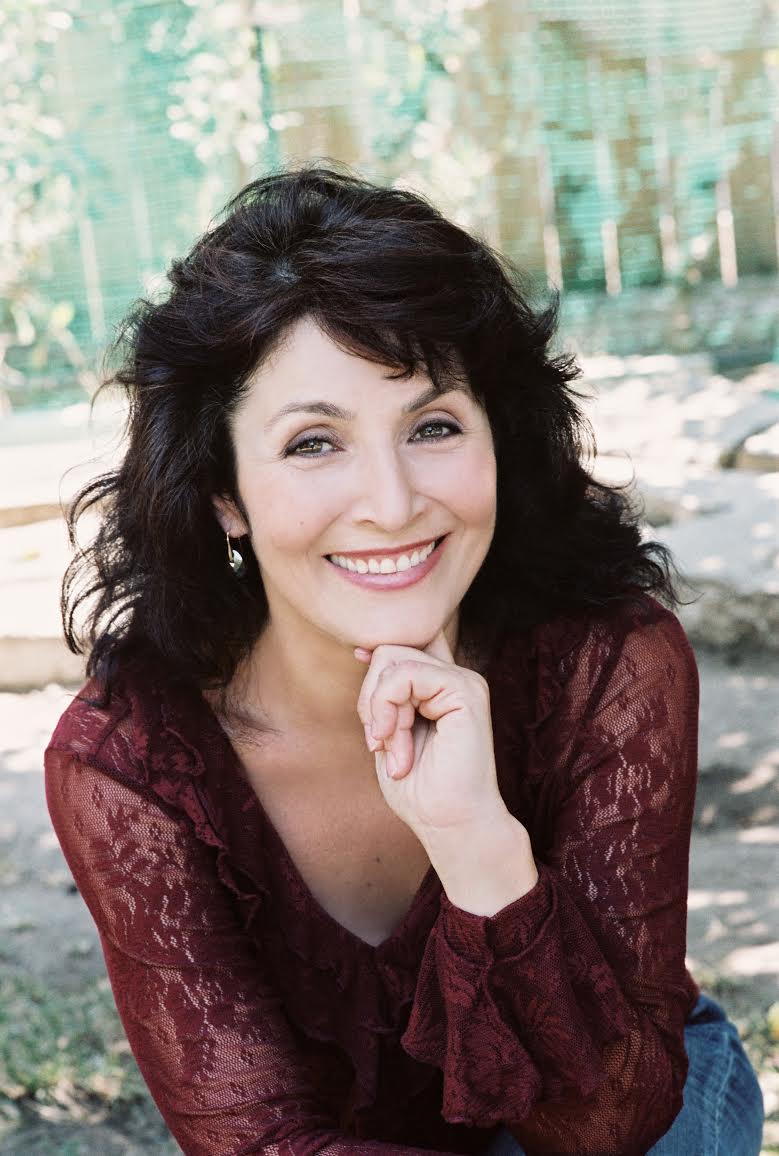 Nadia Tumas
Working with entrepreneurs as an Advanced Certified Hand Analystand Life and Business Coach, Nadia Tumas is an award winning,internationally known, leading expert with a thriving private practice. Nadia is a proud member of the faculty of the International Institute Of Hand Analysis.
People are sometimes surprised to learn that Nadia graduated fromuniversity with a Master's degree in Chemical Engineering, she thenwent on to become a fully licensed Branch Office Manager in FinancialServices.
Nadia has worked as a Licensed Practical Nurse with extensive clinicalexperience as well as being an accomplished Reiki Master and KarunaReiki Master.
This dichotomy of experiences makes perfect sense to Nadia: "I am, atmy core, a scientist who searches for the fundamental truth in what everI do. With my unique blend of business experience combined with avery high sense of perception and clairvoyant ability, intuition and anunderstanding of human psychology and physiology, I approach myunique work from a practical scientific point of view as well as anintuitive one, to bring brilliance to millions".
---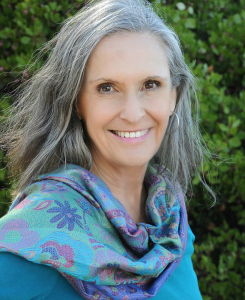 Shanta Gabriel
Shanta Gabriel is an author, teacher and a mystic, whose life is devoted to Bridging Heaven and Earth by alignment, immersion, and connection with the Archangels. She shares this work by facilitating and inviting people into a direct experience of Infinite Intelligence and Love.
Called to move to Mount Shasta in Northern California in 2012, Shanta discovered that the sacred mountain is known as the retreat for Archangel Gabriel. The mystical presence of this great mountain is also known as the Base Chakra of the Earth and is assisting the grounding of the higher dimensions onto the planet for these changing times.
It is in this mystical land that the presence of Nature is thriving and allowing the co-creation of New Life Awakening for all beings. Many stories abound regarding the Ascended Masters who dwell and work within these higher frequencies. Shanta feels that living in Mount Shasta has inspired and deepened her work as a visionary and channel for the Archangels.
Spiritual Background
Following a spiritual awakening in 1975, Shanta set out on a quest to find her true purpose. This led her to meeting her guru, Dhyanyogi Madhusudandas, in 1977. After spending years with him and in his ashrams, she wanted to find ways that she could bring her spirituality into the world. After moving to Hawaii and being mentored by a Hawaiian healer, she found herself seeking deeper work and prayed for a new path to open to her.
Then in the late 80s, while going through major transitions in her personal and spiritual life, she was surprised by an extraordinary visit from Archangel Michael that ignited her journey with Archangels. In 1990 her visitation from Archangel Gabriel began a relationship that spawned two books, multiple tools for spiritual growth, and a variety of programs that she facilitates in person and on-line. Since that time, she has been working with people around the world through her writings, private sessions and classes to support others in their spiritual awakening.
From the beginning of her association with Archangel Gabriel, the messages Shanta received involved bridging Heaven and Earth by bringing Divine Light through the chakra system. This not only blended the most eternal Divine aspects but also the most authentic human aspects of a person to create a new crystalline being that can thrive in the New Life Awakening on the planet now. Divine Light is the substance which can be used as a tool of co-creation with the masters and beings from the Angelic Dimensions.
Along with teaching about the Archangels, Shanta emphasizes the awakening power of Light Field Technology to transform our lives on every level. She believes that every individual came to Earth during this time for a reason and the Angels not only want us to achieve our goals and intentions, they can help us do it more gracefully. As an elder in the new world we are creating, Shanta's gift is to assist people with raising their energy frequency so they can live a life that is healthier, happier and more fulfilling.
Through her Inspiration for the Week, private sessions and classes, she shares her 40-year spiritual practice and experiences gleaned from her long life path to support others in their spiritual awakening.
---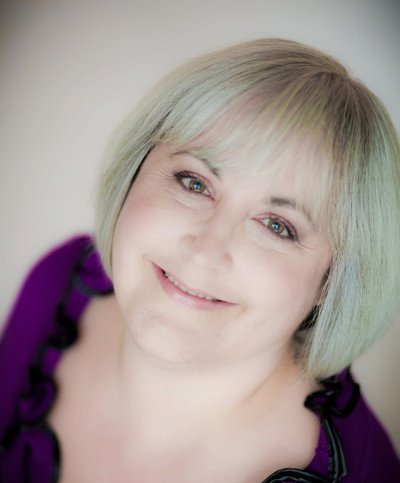 Lissa Boles
Hailing from Ontario, Canada, Lissa Boles is CEO of The Soul Map, a boutique entrepreneurial coaching & consulting firm providing an unparalleled astrological approach to niching, platform creation, business building ad success achievement – one based on the untouchable uniqueness of the owner's life purpose and the trailblazing thought leadership that's theirs & theirs alone.
Uncommon times call for uncommon approaches, which is why Lissa is dedicated to helping international change agents, thought leaders and purposeful entrepreneurs answer their life's deepest callings though business, while restoring the soul of business itself.
---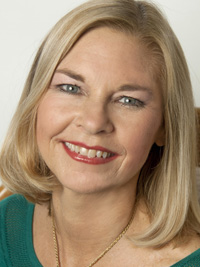 Suzanna Kennedy
In 1997, a sudden strange and wondrous spiritual awakening left Suzanna Kennedy with new abilities and gifts, to which the world is the beneficiary.
Suzanna went through some dramatic changes that appeared audacious to people who viewed her as a traditional wife, mother and corporate consultant. Her marriage was falling apart, kids getting ready to leave the nest and demanding career taking it's toll on her health, yet offering no sense of fulfillment.
She was truly at a crossroads.
Suzanna made a bold leap in 1998, leaving her successful career as a corporate training consultant to establish Reality Crafting Institute.
Today, Suzanna, recognized as the Graceful Transformation Expert, is author of the book Sacred Union: Pathway to Paradise. She's distinguished as one of the Top 24 New Thought Leaders in the world and is a frequent guest speaker on the topics of conscious evolution, energy medicine, healing, relationship, empowerment and transformation.
Her clients learn to detox self-limiting subconscious programs and emotional conditioning and upgrade their consciousness. They report replacing cycles of pain, struggle and stress with inner peace, confidence, creativity and activation of their soul purpose.
Currently residing on Kauai, known as the Garden Isle of Hawaii, Suzanna reaches a global audience through her interviews, teleclasses and personal appearances. Suzanna and her Sacred Union Partner, Casey Holt, love to share Paradise by hosting individuals, couples and groups for empowering retreats on Kauai and other sacred spots throughout the world.
---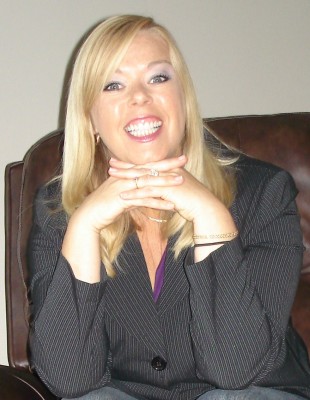 Debra Larson
Debra Larson, founder of Simply Wealthy. Entrepreneur, Mentor & an award winning Business Coach. Debra's coaching expertise ultimately lies in empowering highly conscious women entrepreneurs to bring out, monetize and share their inner gifts with the world.
Through mindset, money and marketing training she shares how to turn one's true gifts, passions and purpose into a profitable, meaningful business through simple, doable, yet result-driven concepts. These techniques combined with higher power mindset teachings focused on aligning with your authentic self to create your best life, are an undeniably a powerful duo.
Debra prides herself in helping her clients achieve transformational results quickly by weaving timeless truths and Universal Laws with mastery marketing counsel, teaching everything from marketing to achieving unlimited abundance. Her dynamic and interactive training programs are designed to inspire healers and coaches to tap into their own unique style, passions, purpose and bigger message they want to share with the world.
This training includes the popular Passion, Purpose & Profits -6 weeks to 6+ figure success foundational program, Mindset, Money & Marketing Mastery - 6 month group training on leveraging your business, and Business Evolution - for the Enlightened Entrepreneur. This high level group training combined with more personalized, intimate 1-1 coaching, VIP and Focus Days gives coaches, healers and consultants full guidance at every level.
Join her Simply Wealthy VIP list to get priority offerings, gifts, high content and valuable information to grow your business and empower your best life at: www.DebraLarson.com
---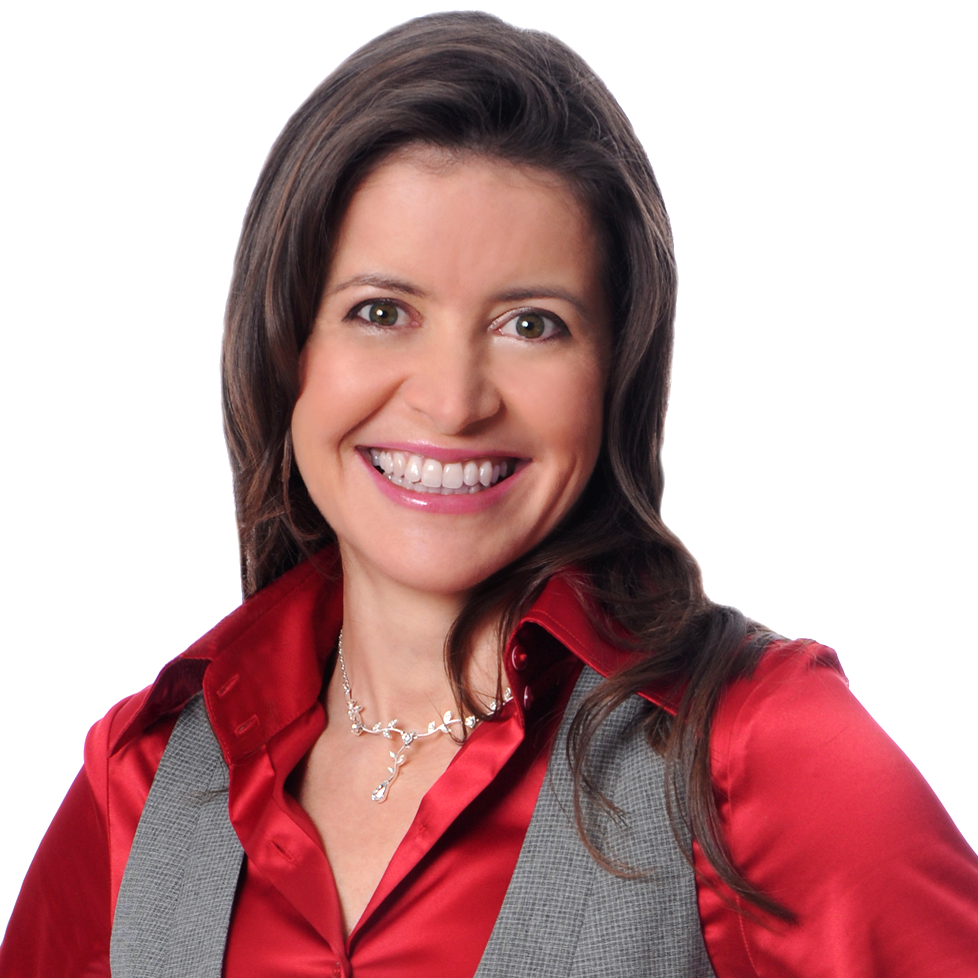 Olivia Lobell
Olivia Lobell is author of The Enlightened Entrepreneur and founder of AuthenticBizSuccess.com, a company devoted to teaching enlightened entrepreneurs all over the world how to build a thriving business around their blessing, attract more ideal clients and make a lot more profits while being authentic and aligned with their passion and purpose.
Walking her talk, in just a few short years, Olivia went from a 'soul-searching' journey in her life, not feeling fulfilled and completely lost inside, although successful outside, to a 'soul-singing' entrepreneurial journey, opening her own company, writing her first book, creating her own signature system, and becoming who she dreams of being: an enlightened entrepreneur as a coach, author, speaker, trainer, leader, and expert.
She specializes in helping coaches, authors, speakers, trainers, leaders and experts who want to get their message out there in a big way speak to attract more ideal clients, stop trading their time for money and start offering high-level packages so they can confidently charge what they're worth and get it once and for all – all while transforming their lives and the lives of those they touch on the way.
Through her transformational books, coaching and mentoring programs, and live events she shows her students and clients how to make a difference and get well-paid doing what they love. She is the leading voice for the emerging authentic business success as an enlightened entrepreneur movement.
To get your FREE CD: "The #1 Secret to Authentic Business Success as an Enlightened Entrepreneur," and receive Olivia's weekly e-zine with free training videos and articles to grow your business now, visitwww.AuthenticBizSuccess.com.
---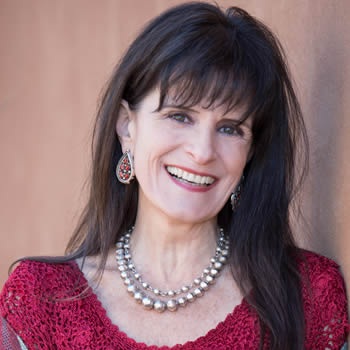 Susanna Maida, Ph.D.
Susanna Maida, Ph.D., is a wild woman alchemist and contemporary shaman who surprised herself by falling in love with the entrepreneurial spirit. She's passionate about mentoring visionaries who care deeply about the future of our world, helping them create the soul-satisfying sense of alignment that comes from growing financially flourishing, world-changing businesses doing their great work. It's part of her bigger mission to restore the sacred to how we do business so that conscious business can become a force for good in our world.
One of Susanna's many gifts is showing transformative entrepreneurs how to turn the raw material of their calling into a business that sustainably generates a generous income, all while serving from the heart and leading from the sacred feminine. Join us as she shares how to partner with the soul of your business (and listen to your intuition) so you can honor the deeper truth of who you are and make your true mark in the world!  www.ReWeavingTheWorld.com
---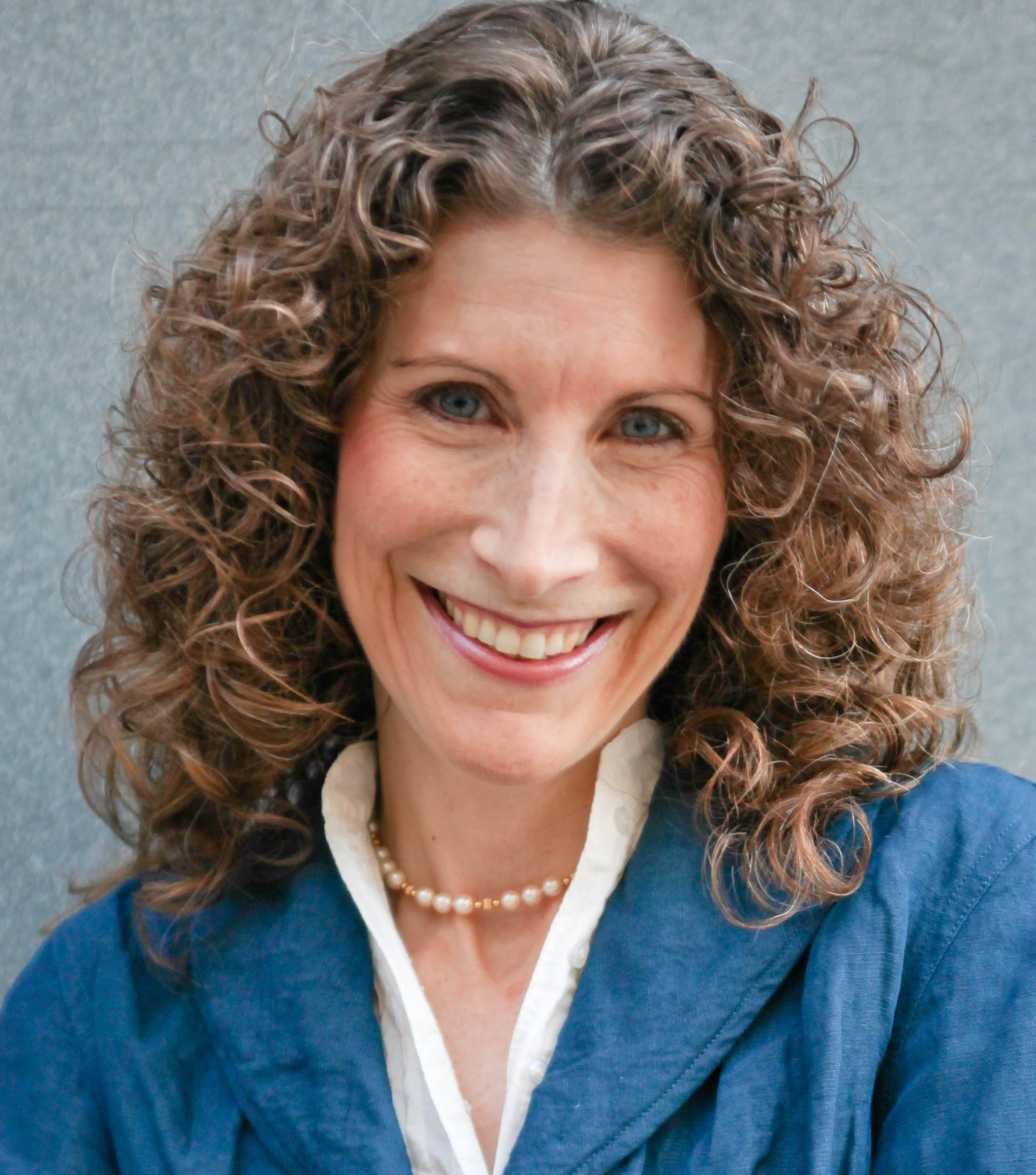 Laura Rubinstein
Coach Laura Rubinstein is an award winning Social Media and Marketing Strategist, Certified Hypnotherapist, author and speaker. She is co-founder of the Social Buzz Club and creator of the Savvy Social Media Success System. Laura has optimized marketing plans and developed branding strategies for more than 1,000 businesses, celebrities, speakers and authors across the globe helping them create more profits and brand popularity.
She is a contributing author to the Amazon bestselling books "Women Living Consciously" and "Journey to Joy." She is the creator of the "Feminine Power Cards" (endorsed by John Gray, PhD author of Men Are From Mars, Women Are From Venus) which offer practical tools that allow people to make profound shifts in their relationships and professional life.
Her blogs and articles have been featured on sites like genConnect.com, Social Media Mags, YourTango, as well as her own popular TransformToday.com blog. Laura's unique set of skills, knowledge and experience offer clients and audiences innovative strategies for building irresistible brands, buzz, and profitable and fulfilling relationships using social media.
---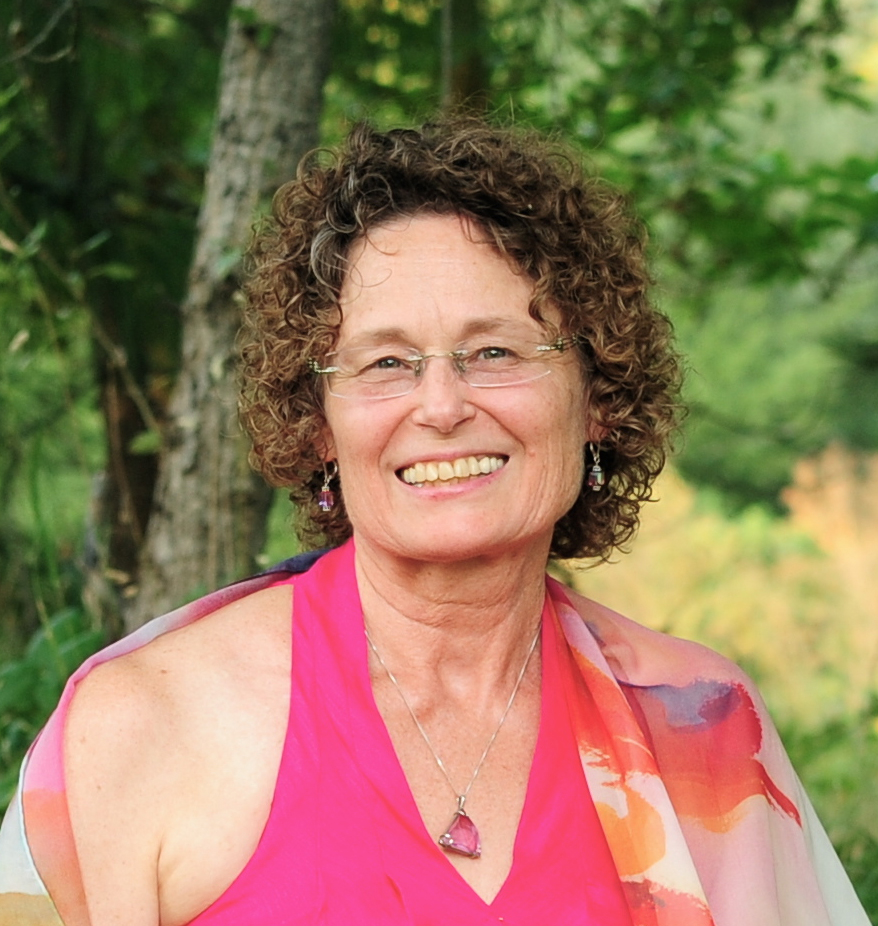 Deonne Wright
Deonne Wright is a leader and educator in the holistic healthcare arena as a career registered nurse professional. She uses her holistic leadership as a bridge to create an integrative approach to wellness that unifies the emotions, mind, and spirit with the body.
A nationally registered clinical aromatherapist since 2001, Deonne's expertise is in developing custom essential oil formulas specifically for each individual's needs. Her practice is based on recognizing that we are each unique, and the healing process is a personal and individual journey.
Deonne combines her training as a Reiki practitioner and sound healer with her Journeying and Energy Psychology skills to integrate the intelligence of plants into her work with clients to facilitate the intention of the session. Custom formulas developed during individual sessions elegantly help the nervous system, supported by the intention, to lay down new pathways in the brain for different outcomes. Deonne offers distance sessions.
Learn more about deonne here: www.deonnesaromablends.com/
---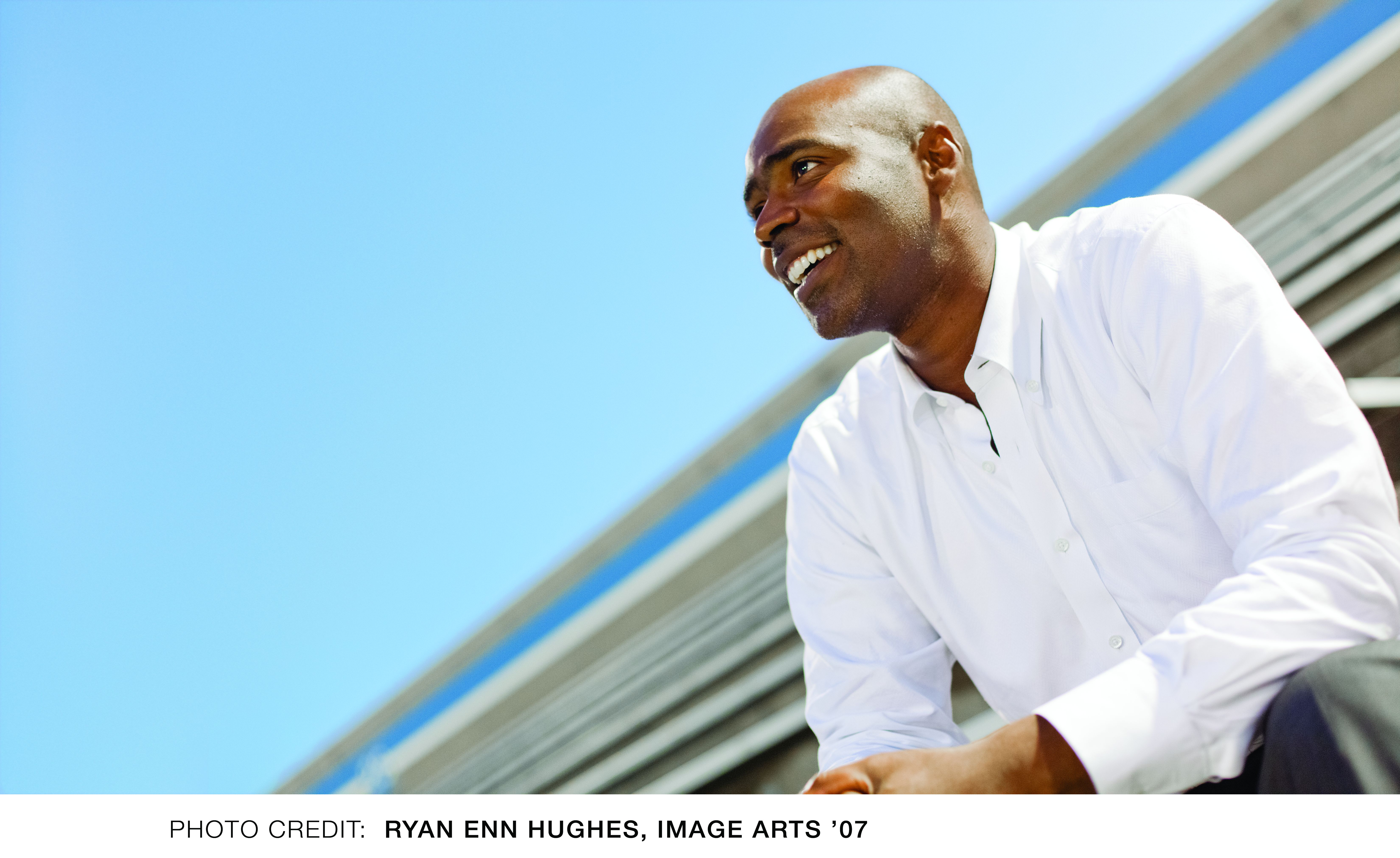 Ivan Joseph, Ph.D
Ivan Joseph, Ph.D leads individuals, teams and organizations to success. While serving as a professor and soccer coach at Graceland University (a century-old university in Iowa), he developed the soccer program from the ground up, leading both the men's and women's teams to a #1 national ranking and the men's team to a National Championship – in just 5 years.
The NAIA (National Association of Intercollegiate Athletics) recognized Ivan Joseph as National Coach of the Year in 2006, and three-time Coach of the Year in the Heart of America Athletic Conference.
In his current role of Director of Athletics at Ryerson University in Toronto, Ontario, Joseph is guiding the transformation of the athletic department, improving team performance while at the same time raising the academic average of athletes.  Joseph spearheaded the $100 million renovation of historic Maple Leaf Gardens.
An educator and organizational leader who has brought about cultural transformation.  In just 5 years, Joseph turned around his Athletic department from teams with losing records to teams that are nationally ranked and competing for championships.  Ivan Joseph is a sought after speaker on developing personal and organizational leadership. His recent Tedx talk has well over 3.4 million views on You Tube.
---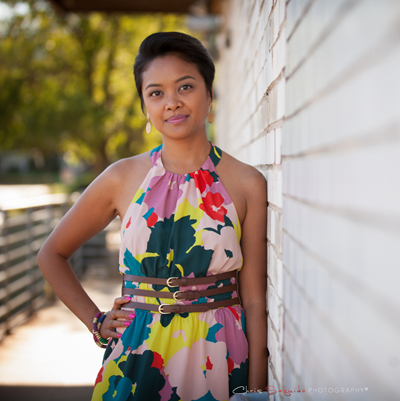 Christina Ambubuyog
Christina Ambubuyog is the founder of I Love Intuition where she helps purpose driven individuals and organizations to trust their intuition and creative expression to design lives of meaning, purpose, and play.
As an inspirational speaker, intuitive coach, artist, and spiritual teacher, Christina integrates energy techniques, expressive arts, and play to unleash one's inner wisdom.  She has helped clients all over the world through her private mentoring, intuitive readings, workshops and her signature Ignite Your Intuition and Intuition Mastery programs.
Over the past decade she's been cultivating creativity and intuition in the hearts and minds of professional and entrepreneurs through organizations such as United Way of Southern Nevada, International Coach Federation – Southern Nevada, Vistage International and as a speaker for TEDx FremontEastWomen.
She currently calls Las Vegas her home and loves hiking through the desert, taking silly photos, dancing, and traveling with her man.
---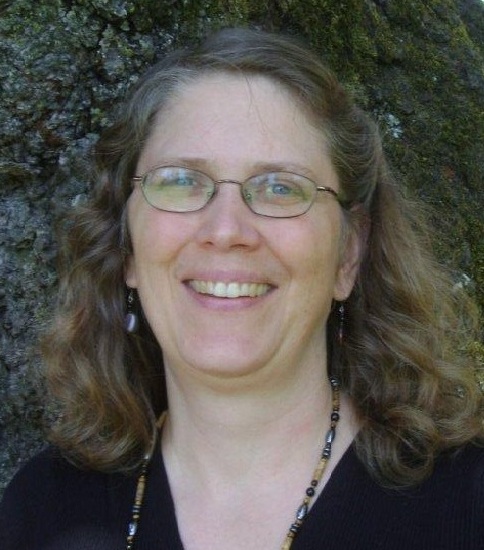 Marina Ormes RN, HN-BC
Marina Ormes is a board certified holistic nurse and an evolutionary astrologer with over 20 years in astrology and holistic healing. She is the Director of the Oregon Holistic Nurses Association and the founder of Astrology Heals. In 2011, she created Manifesting with Moon Cycles, a pioneering soul-based system that supports healers and visionaries from around the world to align with natural cycles and awaken personal and planetary healing. She works alongside popular business coach Ryan Eliason to support thousands of visionary entrepreneurs, and anticipates the publication of her first book "Cycles of Healing: Personal Transformation in Relationship to a Living Cosmos" in 2015.
---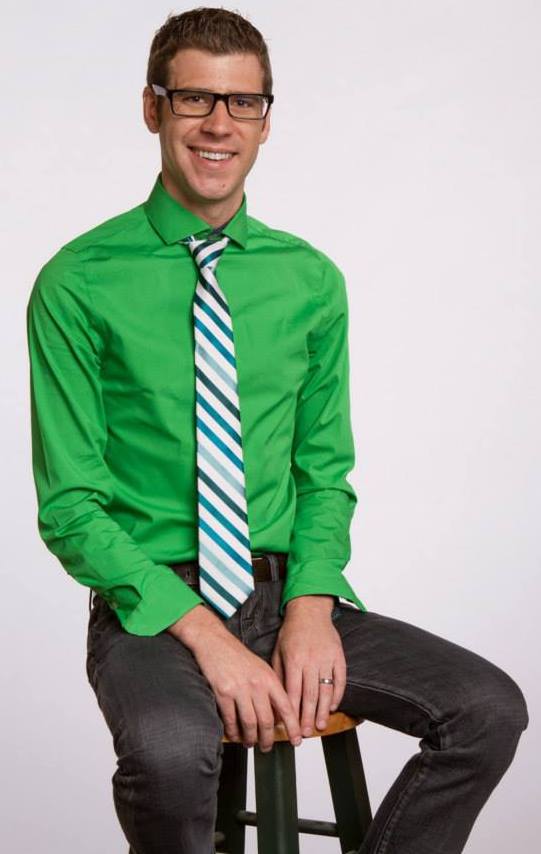 Michael Mapes
Michael is an intuitive business mentor who helps conscious entrepreneurs make more money, get more clients, help more people, and step into their role as visionary leaders. He went from living in his mom's basement to running a six figure business and now helps other visionaries do the same. I help you become the architect of your own destiny by getting crystal clear clarity about how much money you want to make, how big of an impact you'd like to have, and how to work every day in alignment with your unique spiritual gifts so that you can actually achieve these things.
Does building your business feel really hard? I know it did to me when I began this journey! But the truth is it's not! The entrepreneurs who succeed in the world understand the practical and spiritual principles around marketing, wealth, and success…and those that fail…don't.
Sounds cool, huh? Almost magical? Not quite! More alchemical. Through using a unique combination of updated marketing strategies that work for conscious entrepreneurs and intuitive and energetic tools that unlock your true potential for wealth… I help you grow your business quickly and meaningfully.
There are a lot of business coaches who are great at teaching business. There are a lot of marketing coaches who are great at teaching marketing. There are a lot of sales coaches who are great at teaching sales. And there are a lot of healers who are great at working on the purely emotional side of things. And then there's me…for those of you that don't want to have two, three, or four different coaches, healers, and energy workers. And then there's me…for those of you that don't want to have two, three, or four different coaches, healers, and energy workers.To get a free chapter of my book The Conscious Entrepreneur's Guide to Creating Wealth go tohttp://www.michaelmapes.org
---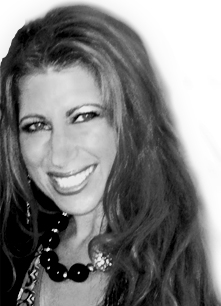 Amy Cheryl
Amy Cheryl, founder of Safe to Shine, provides the roadmap for women entrepreneurs, visionary leaders (speakers, authors, coaches,healers and all women!) and all women from all ages and walks of life to fully own and trust their feminine power, become irresistibly magnetic on every personal and professional stage in their lives, and deeply feel the pleasure of living their purpose as a powerful, feminine and liberated women! After more than two decades of vacillating between hiding, not owning and being afraid of her own magical feminine power, Amy found herself at a crossroads: Learn to own this power fully and responsibly, or live with the consequences of feeling like she was dying inside. Today, she combines the expertise gathered from years of schooling, working under great mentors and her own healing journey (Healing Arts Therapy, Sacred Sexuality, Somatic Healing, Business Strategy and Growth to name just a few) to support women who want to play big, staying grounded, centered and powerful and do it with responsibility, integrity, pleasure and play! Her S.H.I.N.E. system and in demand "Queen Initiation" Luxury Retreats has helped women from all walks of life attract the money, the men, the magic and miracles  of their hearts desire claiming their throne as the Gracious Queen they inherently are. She offers private and group mentoring and also leadership training certifying "Safe To Shine" Facilitators and Educators across the nation. Amy has been published in several national magazines including SHAPE and SELF, is an international presenter invited to speaking engagements in Dubai and all over the U.S., has shared stages with global leaders including Marianne Williamson. She has been interviewed on several radio shows as well as having been the only Speaker in So Cal representing Thrive Academy, a 7 figure Business Coaching/Self Development Company.
---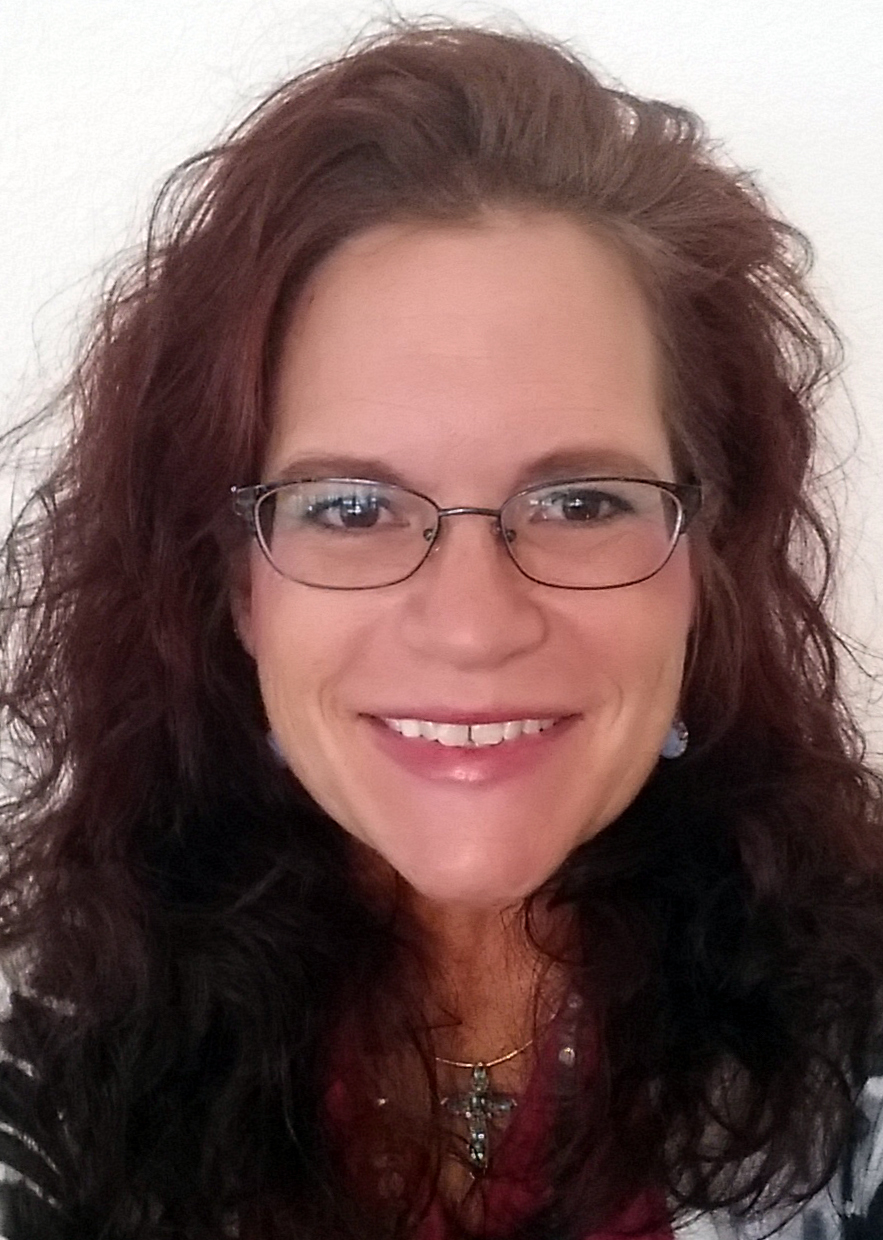 Wendy S Samuels
Wendy S Samuels is known to her friends and colleagues as the Stone Whisperer because she intuitively senses the properties of stones and how each one can be of service. Her work with the energy of stones has helped many to gain insight into the subtle energies surrounding life challenges in health, relationships, stress, and finances.
Wendy is a certified yoga instructor and Second Degree Reiki Practitioner who leads her students to discover the benefits of embracing all aspects of their human lives – mind, body, spirit, emotion, and energy. She has extensively studied energy in the body and the environment and has discovered many unique ways of channeling energy to improve daily life.
Wendy is also a certified Project Manager and Six Sigma Black Belt who specializes in process improvement and training. Her experiences in the corporate and spiritual world bring a unique perspective to her writing, and she applies her corporate skills along with the knowledge she has gained through her study of energy and spirituality to improve the process of being human.
Wendy's passion is sharing her perspective and the message of the stones in a loving, supportive manner that encourages everyone she meets to see the Divine within.
---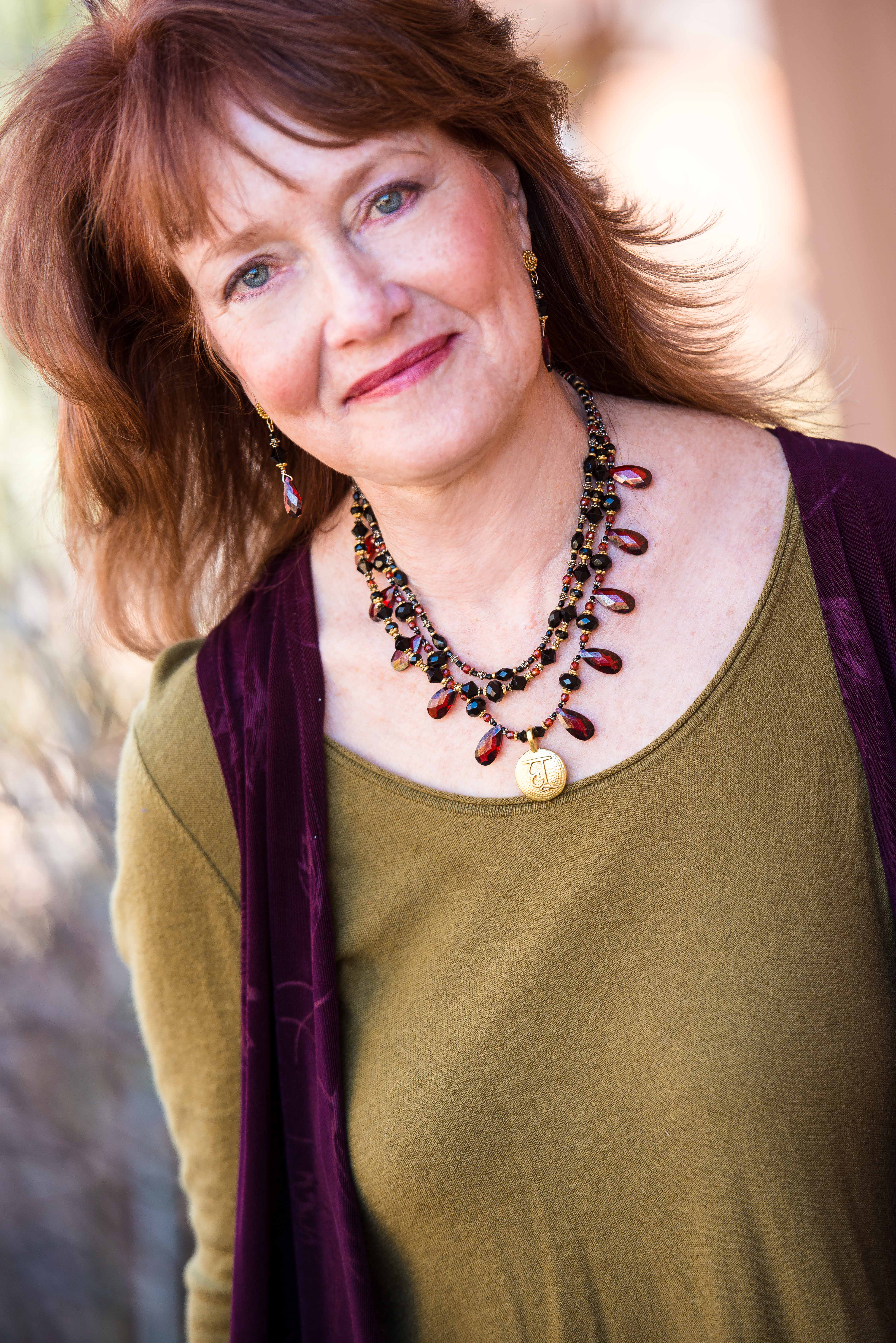 Rebecca Skeele
Rebecca Skeele, Author, Spiritual Mentor, Wisdom Teacher and Speaker  is an ordained minister and licensed clinical mental health counselor (LPCC) who has facilitated seminars in practical spirituality in the United States and Europe for 20 years.  Rebecca holds two Master's degrees: M.A. in Spiritual Counseling and M.A. of Theology in Spiritual Science.  In private practice since 1990, she is known as an expert in teaching the inner tools to live a divinely guided and deeply fulfilling life. Rebecca's first book was published in Fall 2002: You Can Make It Heaven: How to Live Your Life with Abundance and Loving. The audio book on 4 CD's read by the author was released in Spring 2004. She launched her soul-focused professional Heaven on Earth Wisdom School in 2005. Her yearly live event – Your Sacred Ambition: Lead from Your Divine Power so you can Do Well While Doing Good is held in August each year. Born and raised in the south, she lives in Santa Fe, NM with her husband. Mother of two grown children, Rebecca spends her time writing,   mentoring private clients, teaching and reveling in the awe and mystery of this human journey as a spiritual being. URL:   www.RebeccaESkeele.com
---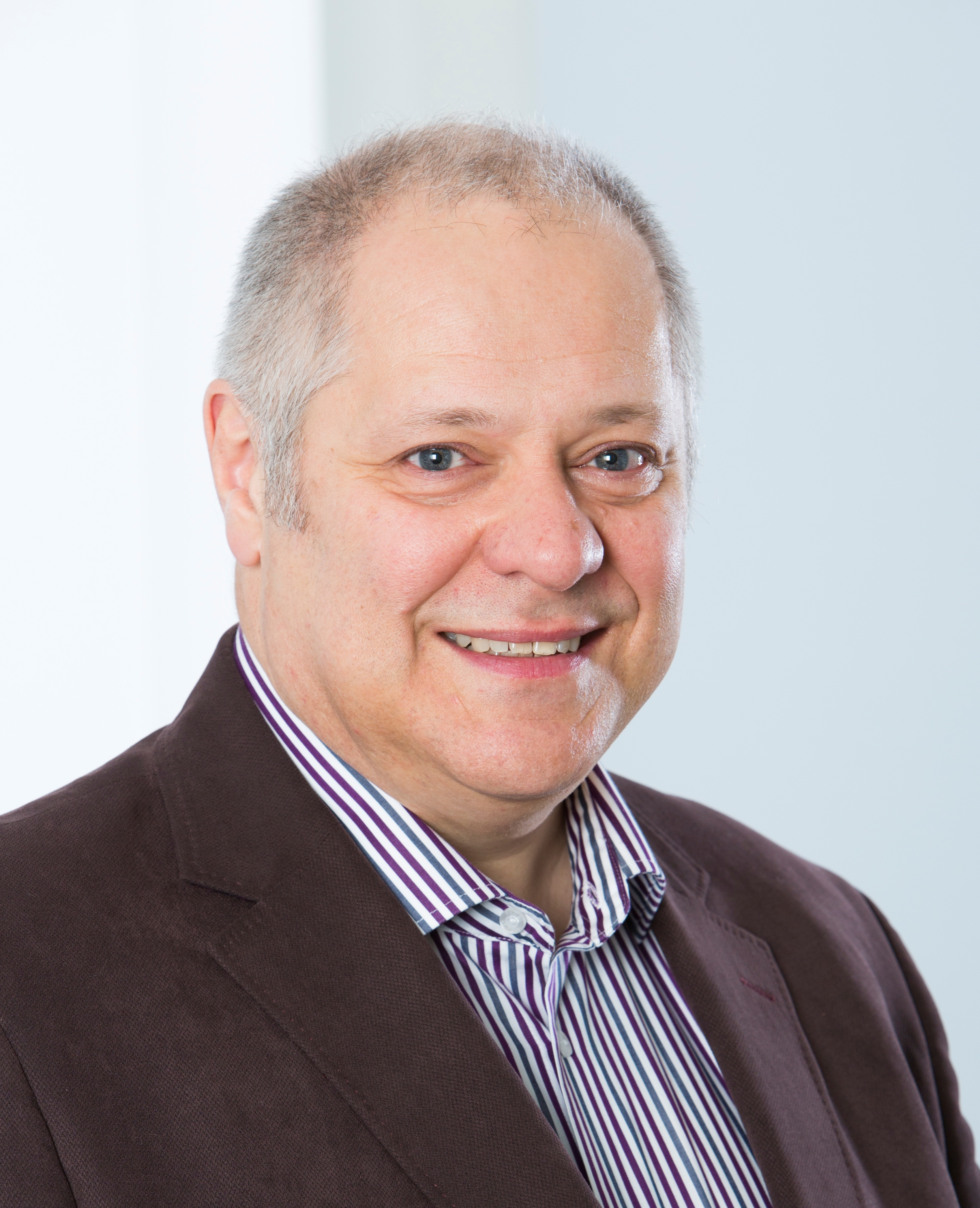 Keith Corbett
Keith is an engaging, charismatic speaker with the ability to spell-bind an audience as he reveals the secrets of the Universe in a fun, easy-to-follow way. All about empowerment, he challenges conventional thinking and seeks to set people free from the constraints of their past programming.
As a master healer, metaphysical researcher and empowerment educator, he is adept at helping you harness the natural laws of the Universe and tap into your own Inner Brilliance to make massive positive change in your life.
Always informative and entertaining, his talks include plenty of audience involvement and gifts that make for a highly memorable event every time.
URL:  www.acdemy4empowerment.com
---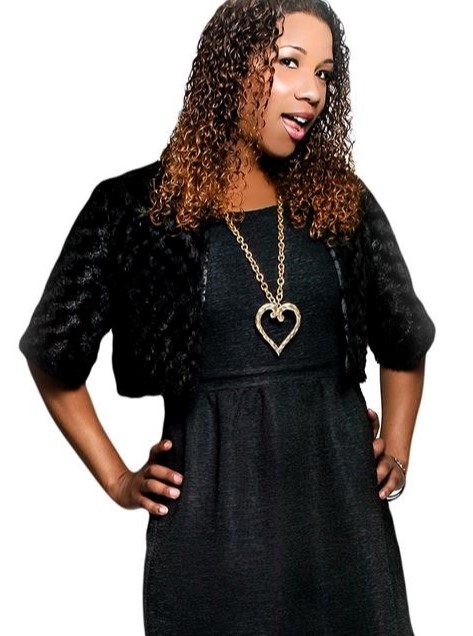 Lisa Mae Brunson
Lisa Mae Brunson is the Founder of Wonder Women Tech, Hacks 4 Humanity, and Wonder Women Hacks. Lisa Mae is a Creative Visionary, & Social Innovator that is committed to impacting humanity on a global scale. Lisa Mae is dedicated to creating an eco-system where women are highlighted, educated and celebrated as role models in tech, STEAM and innovation, and where women are supporting other women to achieve success. As CEO of EqualityTV, a digital media entertainment platform highlighting marginalized and underrepresented communities, and founder of various social campaigns like the 'Love, Hugs and Inspiration Campaign', and '40 Days of Kindness', she is no stranger to the art of social innovation. She is passionate about human rights and issues surrounding gender equality, LGBTQ, and racial equality. She is involved with several nonprofit organizations and served on the Board of Directors for the Alcoholism Center for Women. She is on the Advisory Board for the California Women's Conference and speaks at community centers and universities. With a mission to transform the world and "Celebrate Humanity", Lisa Mae organizes community projects, like the "I Am Equality" global photographic campaign, and local pride festivals and women's events. As a visionary, Lisa Mae is passionate about changing the world and building a new ecosystem in media and technology. On sunny days you can find her skipping on the streets and hugging people!
---