A Global Summit Inspiring Your Greatness!


Learn How To Follow Your Intuition To Increase Your Income!

We value your privacy and would never spam you
= = = = = = = = = = = = = = = = = = = = = = = = = = = = = = = = = = = = = = = == = = = = = = == = = == = = = = = = = == = =
Dear Friend,
If you are a business owner or entrepreneur like me, I used to feel pressure to "figure out" how to make more money.
You wrack your brain for ideas…
You analyze all options and carefully try to calculate which has the best chance of succeeding ….
And you get frustrated and lose confidence in yourself if income doesn't come in as planned.
But there's a much better, easier – and frankly, more fun – way to build a lucrative business that changes lives: Follow your intuition.
Intuition is how soul – the eternal piece of us that is connected to everything and everyone in the universe - speaks to us. Your soul already knows what to do.
And if you learn to listen to, trust and follow the guidance your intuition gives … it will lead you step-by-step, moment-by-moment to the people, resources, actions and inspirations that will help you create the life you dream of – the life you're meant to live.
That's why I created this FREE Global Summit: Intuition to Income!
I am hosting this online show to teach you how to harness the incredible power of your intuition to easily and joyfully create more income AND serve our planet.
Intuition to Income features a faculty of entrepreneurs from around the world who have learned how to tap into and follow their intuitions to create rewarding and lucrative businesses.
Each day, you'll get access to a new interview. Listen to it at your leisure and if you don't get a chance that day, the interviews will be available until the end of February. Soak up the energy. Start to implement the proven strategies these entrepreneurs have proven will work. It's meant to support you on your soul path.
We are leading through service this year and our profits will benefit One Heart which is a global organization designed for men, women and children to develop their intuitive gifts and make a positive impact on our world. We will be launching our project in Thailand with a retreat in March of 2016, and then begin our build out for the orphanage following the retreat.
For more information on how to get involved and donate or join us for the retreat please visit:
We look forward to seeing you on the show!
With Joy,
Abby & The Life Force Connection Team


Reserve Your Complimentary Pass Below
= = = = = = = = = = = = = = = = = = = = = = = = = = = = = = = = = = = = = = = == = = = = = = == = = == = = = = = = = == = =

We value your privacy and would never spam you
P.S. If you've dreamed of earning a great living while doing work that you love and making a big impact, Intuition to Income is a must-attend event. Reserve your complimentary pass now!
Contact Abby Gooch for more information: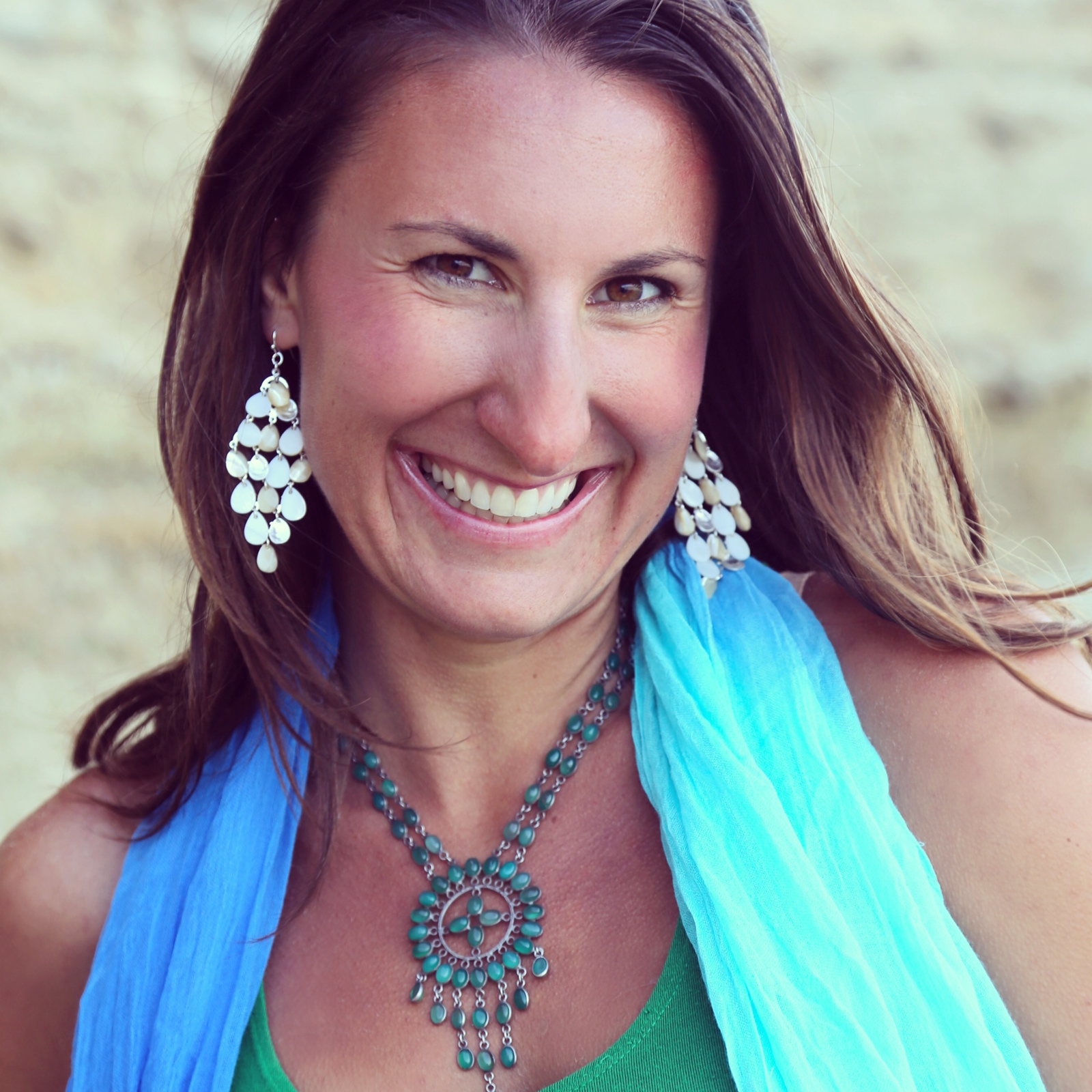 Abby Gooch - Your Host
Founder of Life Force Connection, Abby E. Gooch started her business when she was 19 yrs. old shortly after she felt called to leave her scholarship at a liberal arts college in the Los Angeles area to follow her intuition which was guiding her to inspire men, women and children to cultivate their inner knowing and heal and create the lives they desired. Within six months of transitioning from traditional college into her Holistic studies, Abby opened her first office in San Diego, CA where she started her private practice.
Working with people of all ages, Abby discovered that what she knew to be true for herself was also true for her clients in their ability to find their own answers by accessing their intuitive guidance. Using her intuition, NLP, Reiki and various other healing modalities, Abby helped her clients to release internal blocks and fears, revealing the truth within each person and situation.
Within a few years Abby's practice grew into a wellness center offering services in massage, Yoga, intuitive workshops, readings, coaching and chakra balancing. All of these modalities brought greater peace to her clients resulting in a deeper connection and trust to their inner being.
After several years Abby decided to apply these same intuitive principles to business settings where she worked with clients one-on-one to improve their businesses and increase sales. The results were astounding and client experiences included immense increases of income, better relationships, and deeper connections to their soul's purpose. LifeForceConnection.com
---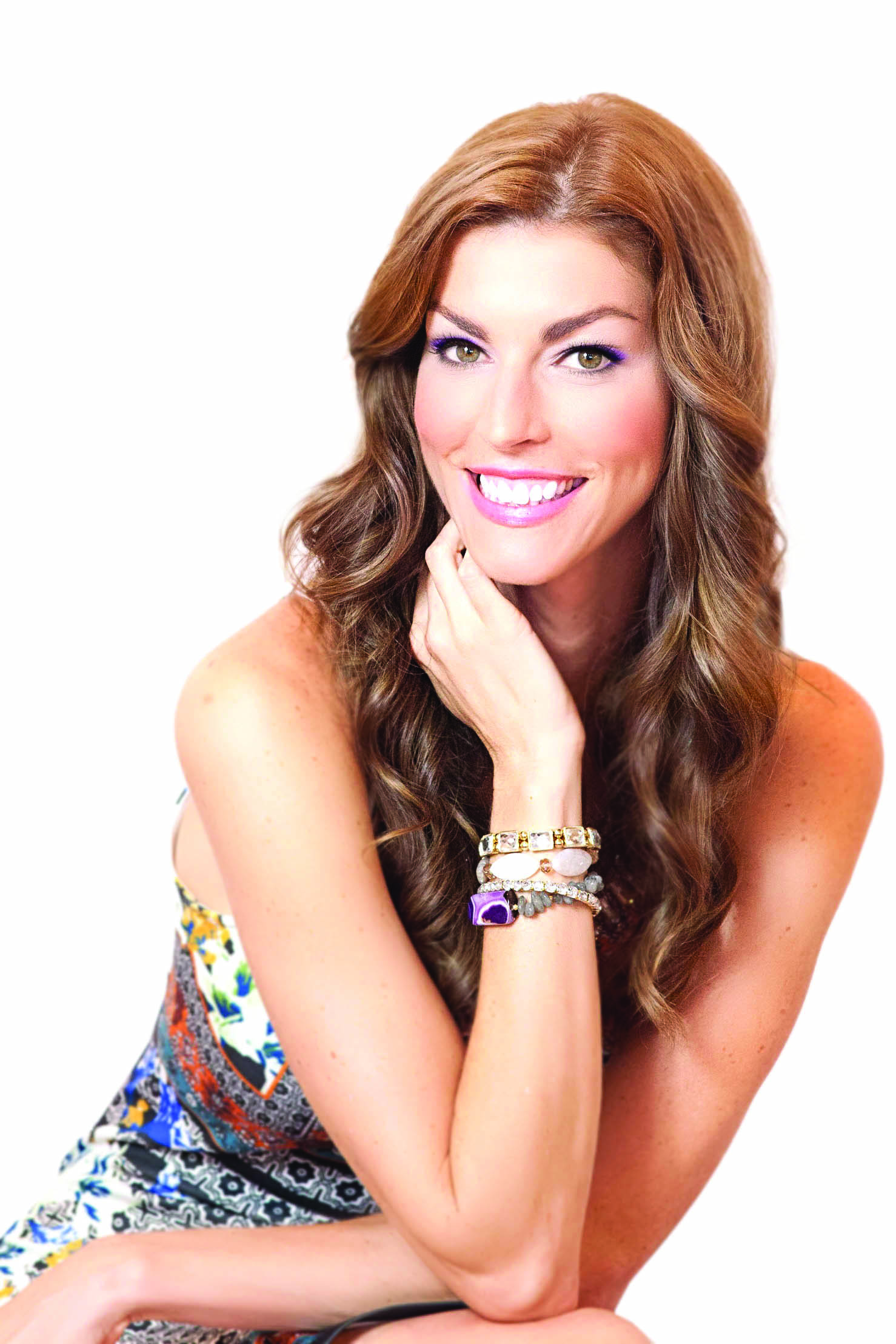 Heather Alice Shea
Heather is an internationally recognized intuitive guide, speaker and coach for spiritual seekers and entrepreneurs who want to go from "what's my purpose?" to "mission accomplished!" by unlocking their intuition, living authentically and aligning with their Higher Self. Through developing strong intuitive abilities mixed with emotional empowerment, her clients are able to break up with self-limitation, gain momentum and live from their success-filled happy place.
Since an early age, Heather was profoundly empathic, with a deep understanding of the emotional blocks and trauma of others. However in 2012, she had a severe medical crisis which left her profoundly intuitive; gaining the ability to 'see and hear' energetic information. She is the creator of the ground-breaking Higher Self alignment and intuitive development program, 'Becoming Your Higher Self," and she currently conducts intuitive sessions via Skype/Phone with clients all over the world in her signature down-to-earth style full of humor, heart, and the occasional swear word.
Heather received her Bachelor of Science in Psychology from the University of North Florida and her undergraduate research was presented at the 25th Annual Association of Psychological Science Convention in Washington, D.C. She is a Certified Hypnotist with the International Certification Board of Clinical Hypnotherapy and a licensed HeartMath® Life Coach and Mentor. She is also a past life regression hypnosis expert (Dolores Cannon method), and her first meditation CD debuted in Spirituality & Health
Magazine.
---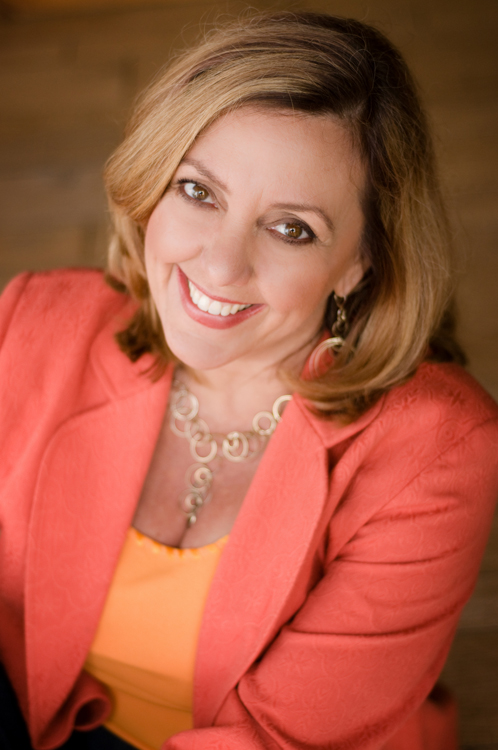 Kathi Burns
Kathi Burns CPO®, is an author, speaker & the founder of addSpace To Your Life! ~ a Professional Organizing & Image Consultancy.
As an organizing, image and productivity expert, Kathi's insights have been featured on Martha Stewart Living, Better Homes and Gardens. Entrepreneur and Oprah Magazine & many other national media outlets. She is a frequently called upon guest expert for Fox, NBC and CW6 News. In 2004 Kathi was lauded and featured as successful woman owned business on Good Morning America.
Kathi is fiercely committed to guiding small business owners to achieve more success and prosperity so they can have the business of their dreams, enjoy more free time for personal endeavors while maintaining work / life balance.
As a serial entrepreneur with over 20 years of experience working with amazing clients, Kathi uses her intuition and experience to guide them to achieving remarkable success. Her mission and commitment is to help small businesses create systems that support and uplift both staff and owners.
As a personal organizing and image consultant, Kathi helps individuals identify and remove their exterior obstacles so that they can create a life of purpose, ease, joy and success.
As a national motivational speaker, Kathi has been lauded as an inspiring, authentic, educational and engaging speaker. Her clients include Intuit, American Red Cross, SAIC, Logitech, Hewlett Packard and more.
A graduate from Ohio University, Kathi received her Bachelor of Science in Communications. She is also one of only 276 Board Certified Professional Organizers in the world.
Home Organizing Made Simple, an online training program was designed by Kathi to help individuals create order and peaceful surroundings within their homes. This educational course is packed full of how-to videos, strategies and checklists to help members create systems for tranquility from their front door to their back door and all of the spaces in-between.
Kathi's best-selling book How to Master Your Muck ~ Get Organized, Add Space, Live Your Purpose reflects her firm belief: "If you add space & shine a light towards someone's possibilities, they will transform right before your eyes."
www.HomeOrganizingMadeSimple.com
---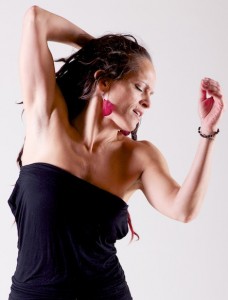 Misty Tripoli
Creator of THE GROOVE Method™ and the Founder of The World GROOVE Movement™
Misty is a global force of inspiration and a self-proclaimed truth warrior. She has been on the road inspiring and moving people for over 12 years. She has become one of the most sought after luminaries, speakers, instructors and body image truth talkers of our time. Her raw, realistic and common sense approach to health, wellness and consciousness along with her passion for dance and creativity has quickly spread across the globe. Her inspiring message and simple techniques help people jump outside of the box, gain new perspectives and move their bodies in ways they never thought possible. Misty is the founder of The World GROOVE Movement, a global dance force of creativity and authenticity that can be found in over 20 countries. Misty's motto. If you can WALK, you can dance, it really is that simple.
---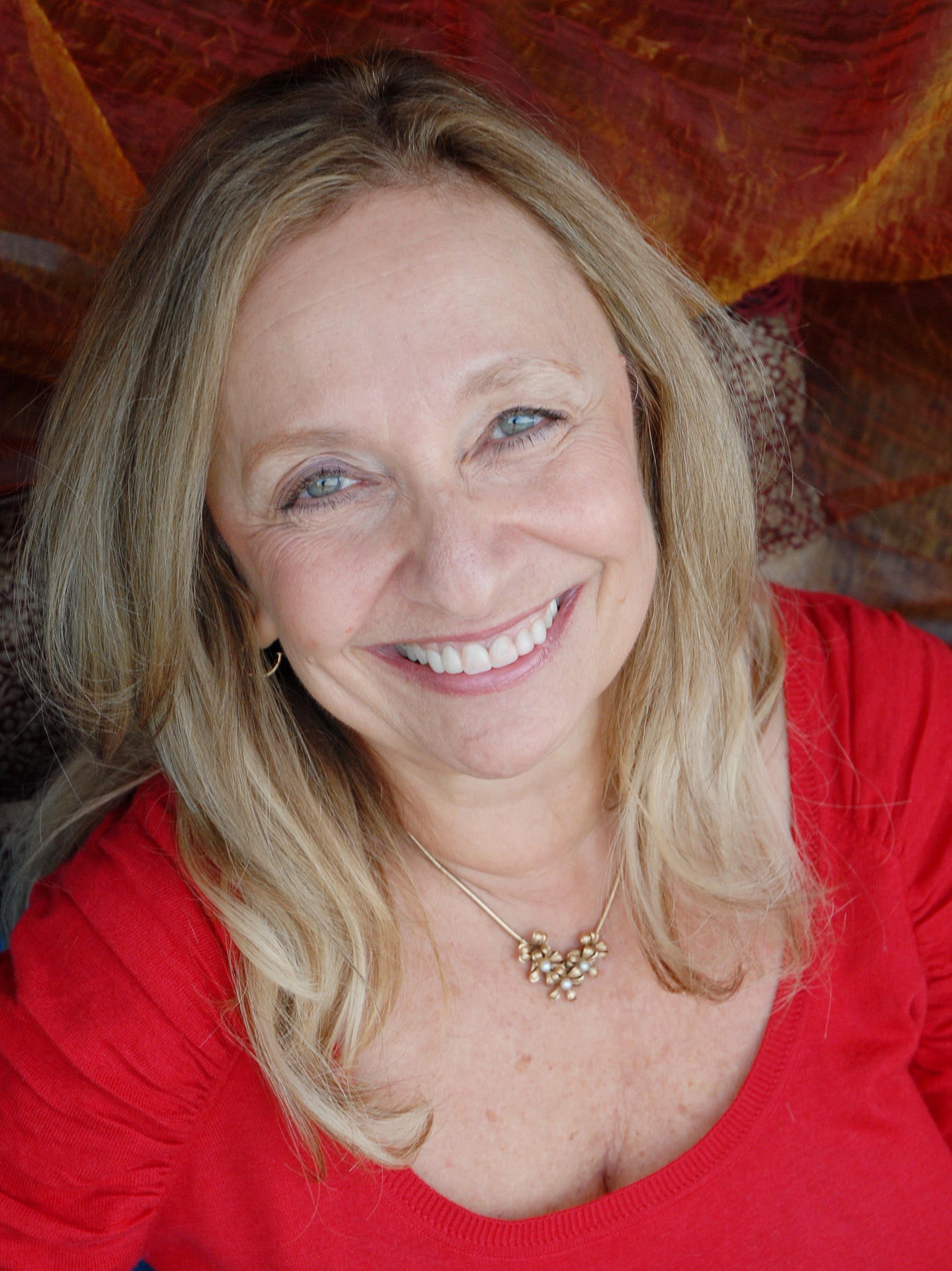 MarBeth Dunn
MarBeth Dunn, the Joy to Abundance Strategist and the TV Happiness Coach, is the creator of the Spiritual Wealth Activation System, a powerful process to help you access greater confidence, alignment, financial freedom, and more harmonious relationships.
A gifted empath, intuitive, coach, mentor, speaker, and author, MarBeth can show you how to create new realities, fulfilled desires, and unlimited possibilities.
MarBeth's inspiring work has been featured on several television networks, including FOX, NBC, CBS, The CW, and WEYW 19, Key West.
---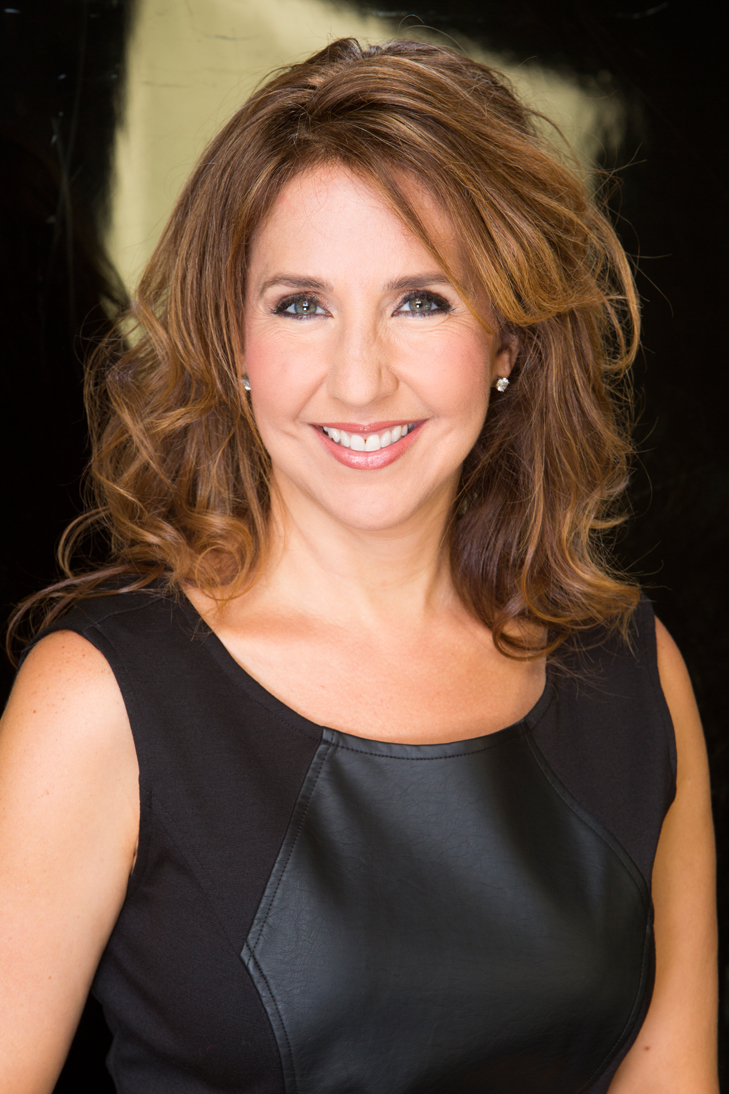 Jacquie Jordan
Jacquie Jordan is a Two-Time Emmy Nominated TV Producer and New York Times Bestselling Publisher. She is the founder of Los Angeles, California based TVGuestpert.com. TVGuestpert is a media development company primarily responsible in raising the profile of each guest expert and thereby growing the business and brand of each client.
Jacquie's foray in talent comes from her time in the trenches as a nationally recognized producer in broadcast television.
As Showrunner of the long running AMC's inside the entertainment industry series Sunday Morning Shootout, hosted by Hollywood Icons - Chair of Mandalay Entertainment, Peter Guber and Editor-in-Chief of Variety, Peter Bart - Jacquie made the entertainment industry connections of a lifetime. Celebrity guests included the cream of the Hollywood crop from Steven Spielberg and Clint Eastwood to Peter Jackson and Dustin Hoffman.
Jacquie has been involved in booking, supervising or producing as many as 10,000+ television guests. Her reign has come from successfully launching and executing many syndicated daytime programs and cable shows on time and under budget.
Jacquie is the author of Get on TV! The Insider's Guide to Pitching the Producers and Promoting Yourself! (Sourcebooks 2006) and Heartfelt Marketing: Allowing the Universe to be Your Business Partner (BurmanBooks 2010).
---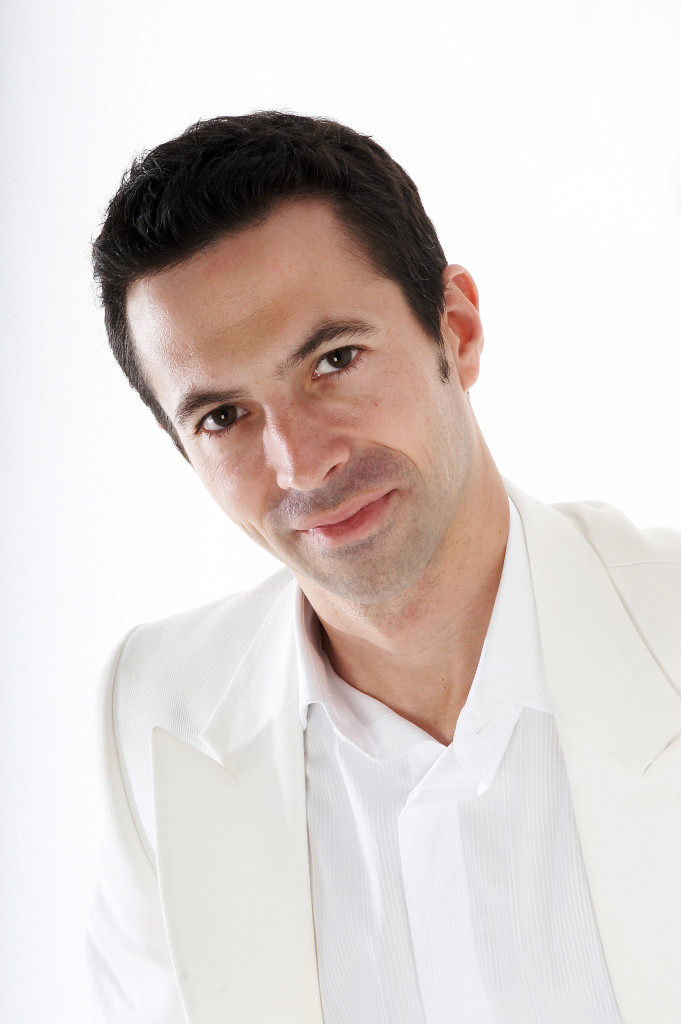 Arnoux Goran
Many time author, Arnoux Goran, is the Founder of Total Health Mastery the world's most scientifically advanced health education system in existence today!  After being told by his doctors that he would never recover and would certainly die he cured himself of several "incurable" diseases and went on to design the seminar series that changes and saves lives.  Clients of Total Health Mastery regularly achieve results most people would consider impossible.  Arnoux is the inventor of The 7 Steps to Reprogramming Yourself, The 5 Step Emotional Eraser, How to Cleanse the Body Without Cleansing Reactions and How to Overcome Addictions Without Willpower.  To get a complimentary copy of Arnoux's book "The TOP 50 Health Secrets" visit www.TotalHealthMasteryUSA.com.

---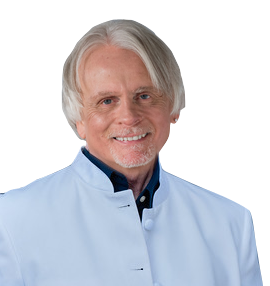 GP Walsh
GP Walsh is a man of extraordinary vision. A Spiritual Teacher, Speaker, Author, Energy Healer, Workshop Leader, Master Coach, Master Meditation Teacher and a recognized EFT Expert. He has been coaching and healing for almost 40 years and has touched thousands of people with his irreverent humor and unyielding compassion. He is a recognized expert in leadership and innovation, creativity, personal development, finding and living your life purpose, and emotional and spiritual freedom
---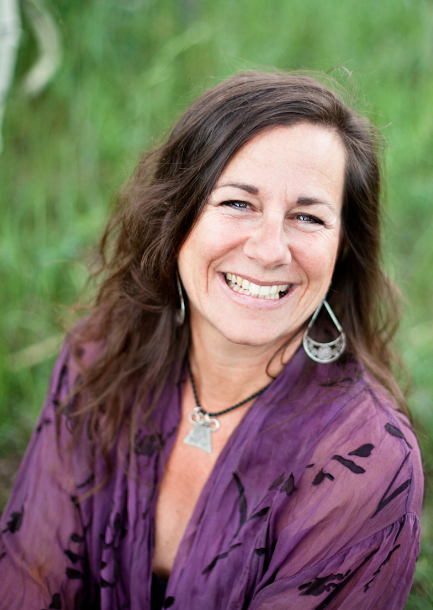 Dawn DelVecchio
Dawn DelVecchio is a professional writer, marketing consultant and entrepreneurial business coach. Her diverse career path has included such varied work as: professional kick boxer, kick boxing coach, herbalist, ceremonialist, astrologer, magazine editor and luxury travel writer based in Thailand. Until recently, these diverse career paths shared one common denominator ... they kept Dawn locked into financial struggle.
Today, Dawn attributes the transformational change in her personal, professional and financial life to courageously following her intuition in a way that seemed completely illogical at the time, but ultimately led to her ability to live a life aligned with her dreams.
Those dreams include the incredible success of her first book, Spirit, Mind & Money, which hit #1 best seller on Amazon in the Women & Business category within a few short hours of launching in August.
Dawn understands firsthand the painful disconnect that happens when heart-centered helpers don't address their relationship to money. Her book opens up a conversation about the intersection of Money, Service and Holistic Success, to reveal a way out for those who feel called on a deep level to turn their soul work into a business that serves others and feeds them abundantly.
---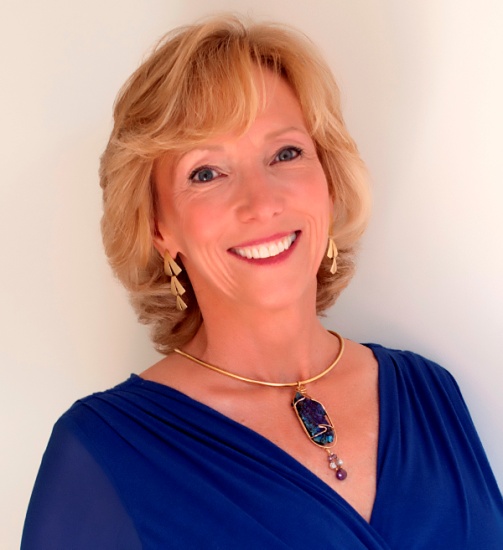 Lisa Barnett
Lisa Barnett is here today to talk about how you can do just that with the help of your Akashic records. She helps people who are struggling with money issues but don't understand why. You may be doing all the right things but get poor results. Lisa can zero in on the blocks, whether they are recent ones, from your childhood or even a past life. With guidance from the Akashic Masters, and energetic healing on a Soul level Lisa helps you break through your blocks, clear emotional pain, fear and Karma, to help you bring a clearer more powerful picture of what is possible for you, into your life.
Lisa is the founder of Akashic Knowing School of Wisdom and an internationally known Teacher & Consultant of the Akashic Record, your Soul's Library. She is a clear channel of divine wisdom, and brings more than 20 years of spiritual counseling and energetic healing to her clients and students. She's here to help you create the abundant life you're ready to live now.
---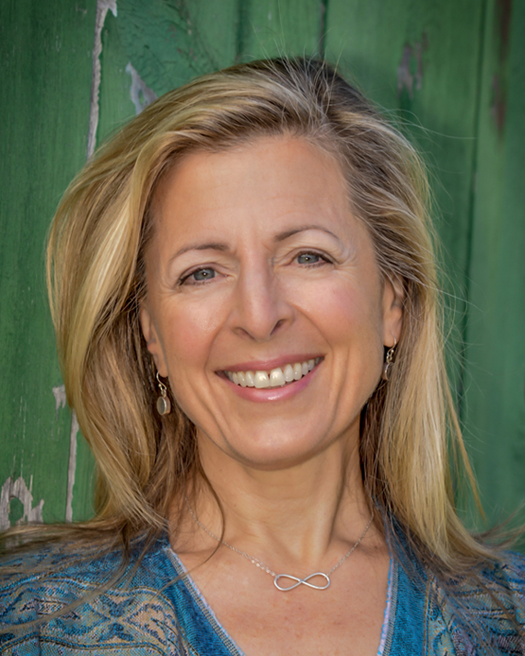 Hope Fitzgerald
Since her spiritual awakening at the Findhorn Foundation in 1976, Hope has been a dedicated seeker of truth, healing and wisdom.  For nearly 20 years, she's been opening the channel to higher guidance through Intuitive Dowsing, and her coaching with this tool has helped people transform their lives.  In 2010, Hope received a message of a massive wall of water on its way to Earth, which then morphed into a standing figure "8" made of flowing water.  Through dowsing, she came to understand this vision as a 10th-dimensional energetic tool called the Infinity Wave, sent to us by a benevolent Universe to more quickly and easily transform pain and suffering into joy and freedom.  She was directed to launch a series of Wave Energy Evolution workshops and watched as the powerful, channeled Wave practices helped many participants to create miraculous healing breakthroughs and find a smoother path to their own personal evolution.  In 2011, Hope launched the Wave Energy Center for Conscious Evolution, dedicated to the positive, expansive development of the individual, the community and the earth.  In 2012, Hope debuted on the first of many radio and telesummit shows, launching a global platform to fulfill her mission to encourage the
individual and planetary process of awakening with the support of the Infinity Wave.
She is the Director of Curriculum and a faculty member of GodSelf.com.
Hope also guides intimate groups on spiritual adventures to various power sites around the globe.  During these pilgrimages, she teaches ways to communicate with the landscape and each other, believing that when the powerhouse of the human heart interacts with a highly-charged sacred site, an alchemy occurs that is guaranteed to cause a shift in consciousness.
Hope has a private practice as an Intuitive Dowser/Life Coach, an End-of-Life Doula, and a certified Neurofeedback Practitioner, incorporating sound, Reiki and energy healing into her work.
---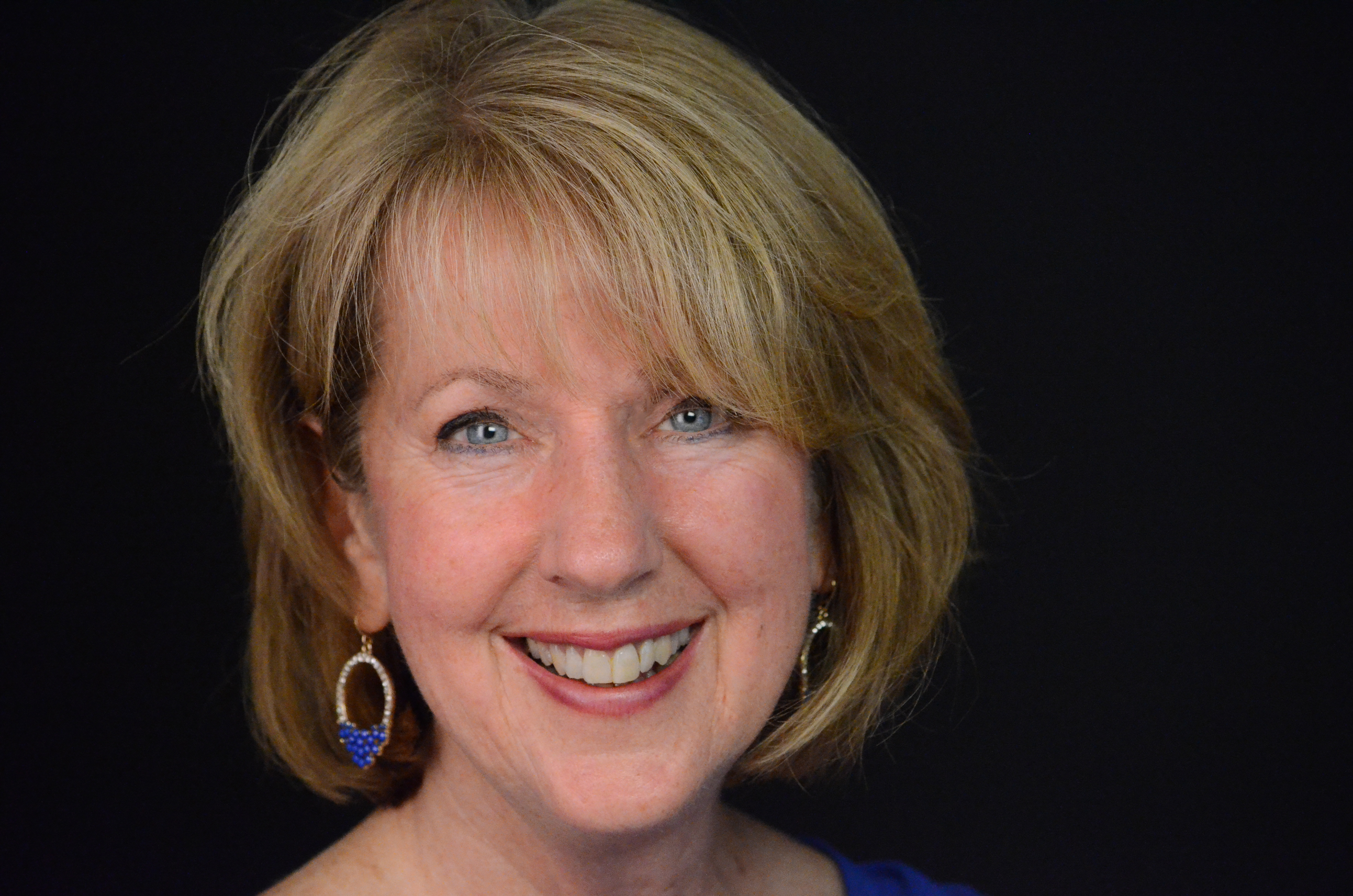 Dr. Therese Rowley
Therese Rowley, Ph.D., is passionate about supporting global leaders to operate in full power, high energy and clear focus that supports their meaningful engagement in business and in life.
Through her company, Accelerated Alignment, Dr. Rowley is a trusted advisor to CEOs and C Suite executives as they make high impact business decisions, and she supports them through the challenges of personal and organizational transformation. As a consultant, educator, speaker, author and skilled intuitive, she uses her intuitive ability to reveal hidden data, resulting in more powerful, precise and accelerated business decisions. She has provided thousands of intuitive readings, and she sees intuitive intelligence as an essential literacy for 21st century leaders.
Her work with Fortune 500 as well as with small company business leaders in facilitating large scale change in industries such as telecommunications, manufacturing, market research, marketing/communications, real estate development, and financial services spans three decades.
She founded The Conscious Business Network™ in 2009 to highlight new business models that shape a marketplace of integrity, transparency and inclusion.
Dr. Rowley has been adjunct faculty at the University of San Francisco, the University of Chicago Graham School and Booth School's LEAD Institute, as well as Northwestern University's School of Continuing Studies where she teaches on topics of leadership, strategy, intuition and transformation.
Her book Mapping a New Reality: Discovering Intuitive Intelligence and her two part video series on Intuition as an Intelligence offers a conceptual foundation and developmental opportunities for clients who want to accelerate access to their innate wisdom.
By providing intuitive insight to parents of intuitively and spiritually gifted children, Dr. Rowley helps parents better understand and practically support their children in their unique gifts. She is the Executive Producer of the DVD The Misdiagnosis of Gifted Children whose target audience is parents and school administrators. It offers facts, new perspectives and recommendations about the diagnosis and medical treatment of children who fall outside the norm.
Therese holds a Ph.D. in Organizational Transformation from Union Institute and University, an MBA from Northwestern University Kellogg School of Management and a Masters in Public Administration from the University of Denver. She has also done extended study in somatic psychotherapy and over 50 different healing modalities.
Dr. Rowley is a special advisor to the YWCA of Metropolitan Chicago on Transformation and Social Innovation and is an Advisory Board member to the Green Ribbon Foundation.
From her interviews on Dr. Mehmet Oz and other radio shows, to appearances on Chicago's NBC and ABC affiliates, to her Huffington Post blog, she advocates for the power of our intuition to transform our lives. Dr. Rowley and her work were featured in a Michigan Avenue Magazine article entitled "Angel in the Office".
---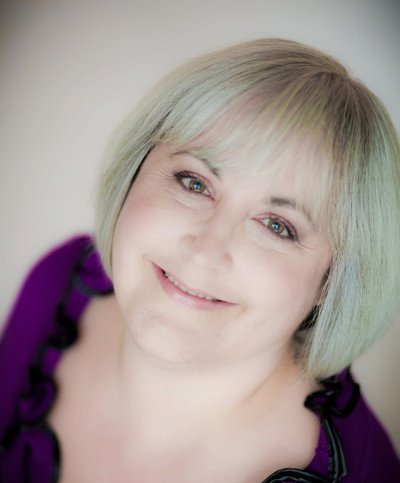 Lissa Boles
Hailing from Ontario, Canada, Lissa Boles is CEO of The Soul Map, a boutique entrepreneurial coaching & consulting firm providing an unparalleled astrological approach to niching, platform creation, business building ad success achievement – one based on the untouchable uniqueness of the owner's life purpose and the trailblazing thought leadership that's theirs & theirs alone.
Uncommon times call for uncommon approaches, which is why Lissa is dedicated to helping
international change agents, thought leaders and purposeful entrepreneurs answer their life's deepest callings though business, while restoring the soul of business itself.
---